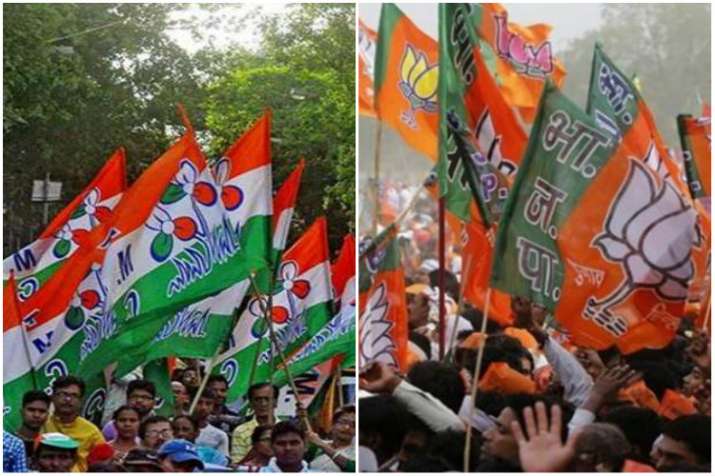 The workers of the Bharatiya Janata Party (BJP) and the Trinamool Congress (TMC) got into a brawl in West Bengal's Malda constituency, where the third phase voting of the ongoing Lok Sabha polls is underway.
The BJP and TMC workers are reported to have destroyed each other's camp offices in the Samsi area of North Malda.
Till 11 am, Malda North had seen 32.37 per cent of voter turnout. 
The fight in Malda North is between cousins Isha Khan Choudhury of the Congress and incumbent MP Mausam Noor, who won on a Congress ticket in 2014 but defected to the TMC in January this year.
The BJP candidate from Malda North is another turncoat, Khagen Murmu, who crossed over from the CPI-M. The party has nominated Biswanath Ghosh.
(With inputs from IANS)