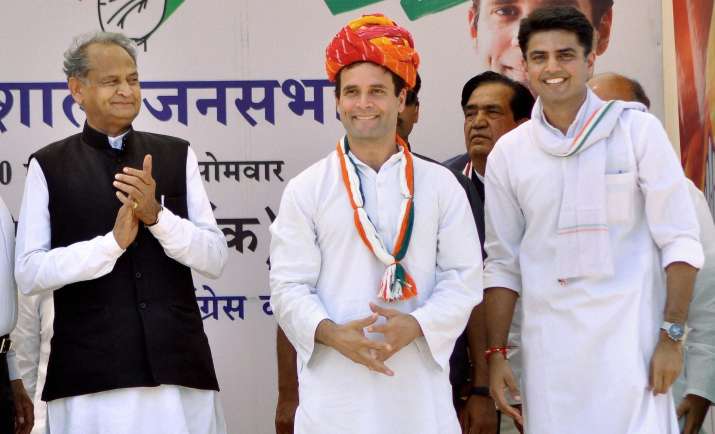 Former Rajasthan chief minister Ashok Gehlot on Tuesday downplayed the controversy triggered by another party leader Lalchand Kataria who suggested that he should be the CM candidate in the upcoming Assembly elections.
Gehlot said that it was up to the party to take the decision.
Catch all the latest news about Lok Sabha elections 2019 HERE
Recently, party leader Lalchand Kataria demanded that Gehlot should be projected as the chief ministerial candidate to save the Congress in the state.
In a veiled attack on the BJP, he said the entire controversy was the ruling government's campaign run by a section of media.
"BJP's fascist face has been exposed in the country," Gehlot told reports at the party's state office here.
"There is no dispute here. In the Congress' tradition, party high command takes the call on the basis of what legislators and workers think," he said.
AICC general secretary and party affairs in-charge for Rajasthan, Avinash Pande, on Monday warned Congressmen against making unwarranted statements ahead of the upcoming assembly elections. 
Rajasthan legislative assembly election will be held later this year to elect members of the 200 constituencies.
And just a few months after the state elections, Lok Sabha elections 2019 will take place in April-May to constitute the 17th Lok Sabha. 
(With PTI inputs)