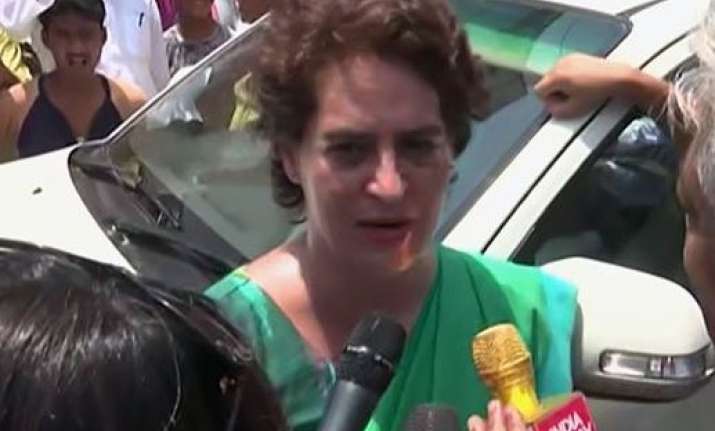 Congress general secretary Priyanka Gandhi Vadra said that her party has fielded Lok Sabha candidates in Uttar Pradesh either with prospects of victory or having potential to damage the BJP's chances in the state.
"My strategy is very clear. Congress will win on the seats where our candidates are strong. Where our candidates are slightly lightweight, they will cut into BJP's vote share," Priyanka replied when asked whether the chances of Congress' victory are less in UP.
Asked whether she was afraid of contesting against Prime Minister Narendra Modi from Varanasi, Priyanka said she was not scared at all and that she joined politics "for good".
"If Priyanka Gandhi gets scared, she will sit at home and not do politics. I am in politics for good and will be there," she said.
Priyanka Gandhi also rebuffed the claims that Congress would harm the SP-BSP-RLD alliance in the Lok Sabha election.
WATCH-
Earlier on Monday, Priyanka explained why she chose to not contest from the Varanasi parliamentary constituency in the ongoing Lok Sabha polls. She said she could not afford to focus on just one seat.
There was earlier a buzz that Priyanka would indeed fight the election from this seat and Congress chief Rahul Gandhi added fuel to it by saying he would like to keep the suspense.
(With inputs from agencies)