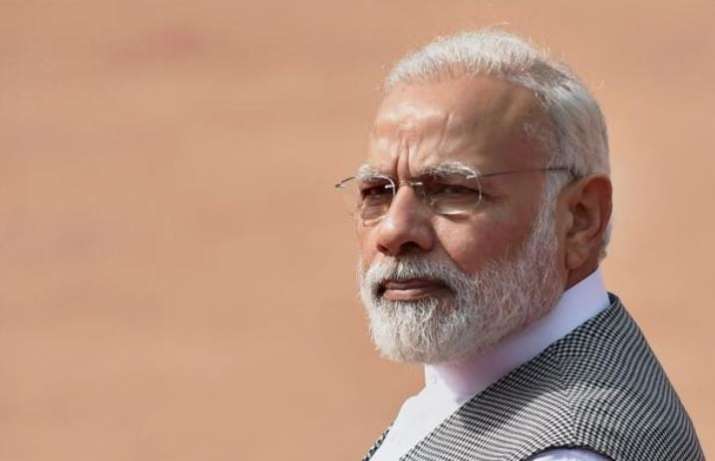 Slamming Congress President Rahul Gandhi over his "dismantling the PM" comment, Prime Minister Narendra Modi said that "Khan Market gang" cannot dismantle his image. 
The comment was made by the PM during his interview with Indian Express. The words were apparently targetted at a supposed consesus of the elites against him. Khan Market is a posh locality in New Delhi. PM Modi said that he had made his image through his hard work that spans 45 years of his life. Rahul Gandhi had made his initial comment during his inetrview to NDTV. 
Prime Minister Modi defended opening a new front against the Congress by questioning the legacy of former Prime Minister Rajiv Gandhi. He criticised Rahul Gandhi for calling Indian Army a 'personal jagirdari' of the PM and asked everyone to view his criticism of Rajiv Gandhi in that light.
"From where did this INS (Viraat) subject come? This is not a new issue that I wasn't aware of. Why did it come? When the Congress president, at a press conference, says that the Army isn't a personal jagirdari of Modi — all of you missed this — then I have to say what's it like to have a personal fiefdom. Rajiv Gandhi is not my issue," PM Modi was quoted as saying by Indian Express.
"Kehte hain ki baat niklegi toh door talak jayegi (It is said that when talk starts, you don't know where it will end)," he said further.
A few days ago, Prime Minister Narendra Modi had said that Rajiv Gandhi passed away with an image of "Bhrashtachari no.1" (most corrupt).
Read | Dynasty can make you party chief, but it doesn't bring vision, wisdom: Modi's dig at Rahul
Watch | Lok Sabha Election 2019: Watch Special Show 'Modi aur Musalman' from UP