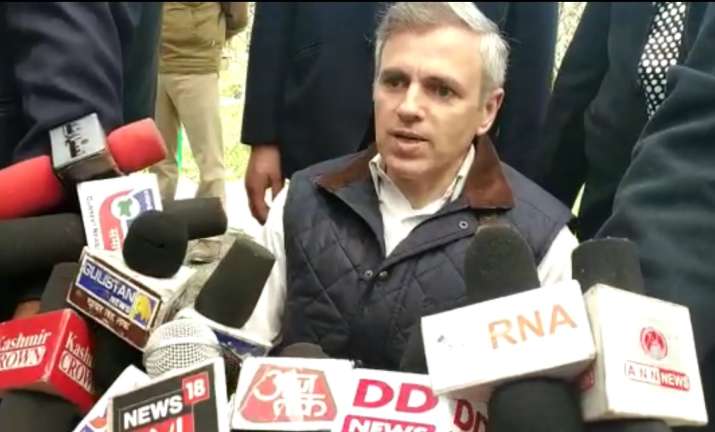 National Conference chief Omar Abdullah on Tuesday said that he stands by his statement over having a separate premier for Jammu and Kashmir. The former state CM said that he has not said anything new. 
"When I was part of the NDA, we had the same stand, we spoke in favor of autonomy. How is this wrong suddenly?," he quipped at a public meeting in Baramula today. 
At an election rally in Bandipora district of north Kashmir on Monday, Abdullah said the NC would not allow any attacks on Jammu and Kashmir's special status and would strive to get back what was "infringed upon", including the coveted posts of "Sadar-e-Riyasat" and prime minister of the state.
NC chief's statement had come under heavy criticism on Monday when Prime Minister Narendra Modi cornered the Congress and the grand alliance parties demanding to know if they supported the NC leader's pitch for a separate prime minister for Jammu and Kashmir.