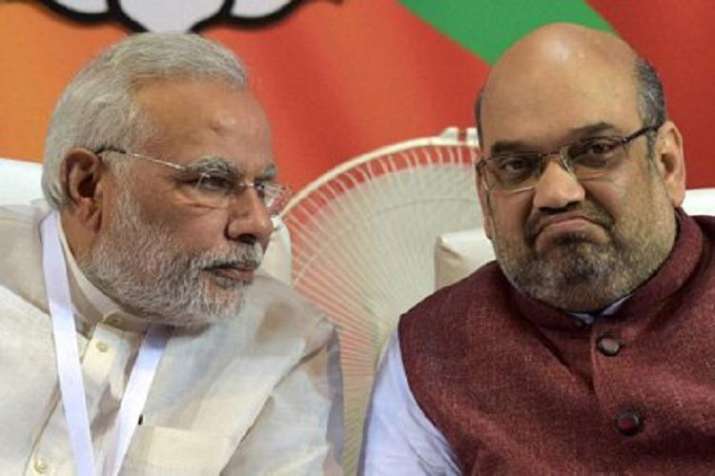 Lok Sabha elections 2019: The Bharatiya Janata Party (BJP) chief Amit Shah said before the Lok Sabha elections 2019 the party will form an alliance. However, he clarified that the decision regarding the same will be taken on an appropriate time.
"With whomsoever we will form an alliance, we will make sure that the upcoming government will provide corruption free environment," Shah said in a rally in Tamil Nadu's Chennai, on Monday.
BJP chief also made it clear that the party will give "respect" to the existing partners and also look to bring in "new friends" ahead of the general election next year.
"We will give respect to our existing allies, bring in new friends," he said. 
He also promised to give the nation a clean government.
Reacting to Shah's comments, veteran Congress leader Mallikarjun Kharge said let first all political parties fight election and get votes and later things like forming an alliance could be discussed. 
As the dates for Lok Sabha elections 2019 are drawing near, activities in the political corridors of the country have gained momentum.
Catch all the latest news about Indian politics HERE
If this happens, it will be NDA's direct answer to UPA which since quite long time trying to form a grand alliance against the Narendra Modi-led BJP government.
Less than a year is left when the country will witness the Lok Sabha elections 2019 in the month of April-May.
Catch all the latest news about Lok Sabha elections 2019 HERE
If BJP too decides to form Mahagathbandhan then it will change the political game altogether for the grand old party Congress whose plans to form an alliance are reportedly facing hiccups.
[ALSO READ] Lok Sabha elections 2019: Alliance blues for Congress in states
WATCH VIDEO: Kurukshetra: Will PM Modi form grand alliance?