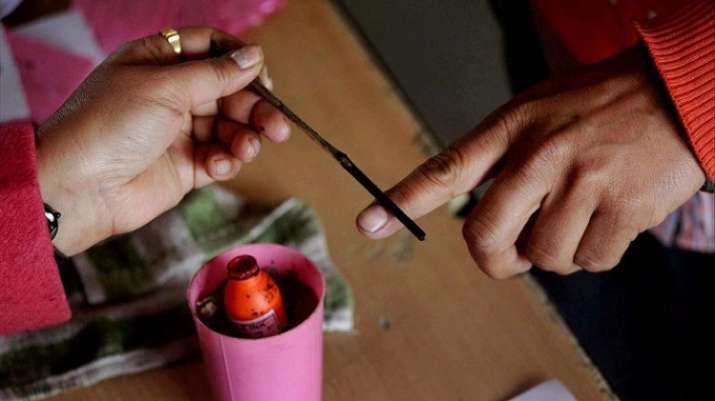 Voting for the second phase of Lok Sabha elections 2019 is over barring a few polling booths. The Election Commission of India (EC) declared the voter turnout to be 61.12 per cent. The turnout figures are of voting that took place till 5 pm and final figures are still awaited.
According to the "estimated" voter turnout released by the Election Commission, West Bengal has topped the list with 75% of voter turnout. The state is ruled by Trinamool Congress (TMC). BJP  is trying to make inroads into the state close to Hindi heartland but has found stiff resistance from TMC chief Mamata Banerjee who is also Chief Minister of West Bengal. 
Politically significant states of Uttar Pradesh and Maharashtra recorded about 58% and 55% voter turnout respectively. UP sends 80 MPs to Lok Sabha while Maharashtra sends a total of 48 MPs to Lok Sabha. Both states are currently under BJP rule.
Phase 2 was significant for politics of Southern India as a large chunk of Lok Sabha seats were up for grabs. Barring Vellore, all Lok Sabha seats in Tamil Nadu were fought for today. Tamil Nadu recorded 61.52% voter turnout.
Total voter turnout for 2nd phase of #LokSabhaElections2019 is 61.12%. pic.twitter.com/mw2R25FLWC

— ANI (@ANI) April 18, 2019
In Karnataka, the fight is on for 8 Lok Sabha seats in the second phase of Lok Sabha elections. Voter turnout in Karnataka was 61.80% till 5 pm. Karnataka is currently ruled by Congress- Janata Dal (Secular) combine.
In the North-East, Manipur and Assam saw about 74% and 73% voters coming out to exercise their franchise.
Congress-ruled Chhattisgarh saw a voter turnout of 68.70%  while in Bihar, 58.14% voters came out to vote.
Terrorism-hit Jammu and Kashmir recorded the lowest voter turnout of 43.37%. Two Lok Sabha seats were up for grabs in the second phase.
Click Here for latest updates of Lok Sabha Elections phase-2
Also Read | Kerala Congress candidate K Sudhakaran's campaign ad draws flak on social media
Also Read | Voter smashes EVM in Maharashtra's Akola
Watch | Shoe hurled at BJP MP GVL Narasimha Rao during a press conference at BJP HQ in Delhi