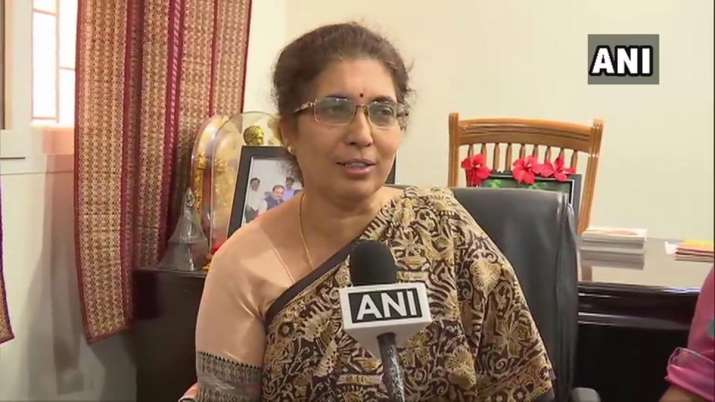 Tejaswini Ananth Kumar, the wife of late Union minister Ananth Kumar, was not given the Bharatiya Janata Party (BJP) ticket from Bangalore South LS seat. 
The ticket from the seat is given to Tejaswi Surya, saffron party's Karnataka Yuva Morcha General Secretary.
Commenting on the development Tejaswini said, "It's shocking".
Tejasvi Surya: Tejaswini ji (wife of late Union minister Ananth Kumar) has given me her blessings, she has also instructed all the karyakartas who were anticipating her candidature, that the party's decision is the foremost decision & we all have to respect it. https://t.co/YteKjcyWxd

— ANI (@ANI) March 26, 2019
"It's shocking. I stand with the party's decision. Let's not start asking questions. If we have to contribute to the country, then we have to work for Modi Ji," ANI quoted her as saying.
General elections are scheduled to be held in seven phases from 11 April to 19 May 2019 to constitute the 17th Lok Sabha. The counting of votes will be conducted on 23 May, and on the same day, the results will be declared.
Legislative Assembly elections in the states of Andhra Pradesh, Arunachal Pradesh, Odisha and Sikkim will be held simultaneously with the general elections.