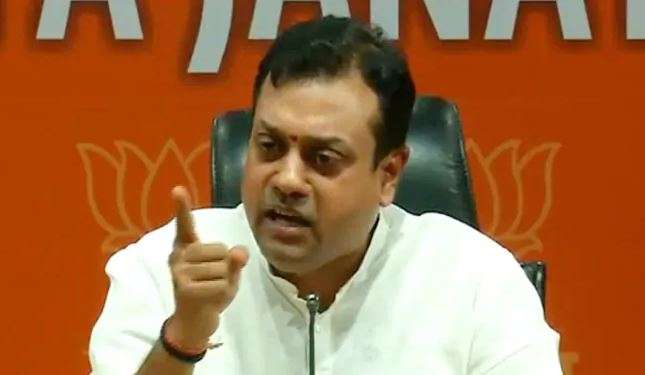 Bharatiya Janata Party (BJP) national spokesperson Sambit Patra on Thursday said that it is impossible to form a grand alliance in the entire country. 
Patra was speaking during India TV's special show "India TV-CNX Opinion Poll".
To know the pulse of the nation, less than six months before the Lok Sabha elections 2019, India TV conducted an opinion poll with CNX. 
The show concentrated on the three states-- Uttar Pradesh, West Bengal and Odisha. 
Lok Sabha elections 2019 is scheduled to take place in the months of April-May.
Catch all the latest news about Lok Sabha elections 2019 HERE
Here are the major findings of the India TV-CNX opinion poll:
If polls happen today & grand alliance does not turn into a reality, BJP to get 55 seats in UP
If elections happen today & grand alliance does not turn into a reality, BJP to get 55 seats, Congress 5, SP 9, BSP 9 and others 2 in UP.
If elections happen today & grand alliance is formed, BJP to get 30 seats (-41), BSP 18 (+18), SP 21 (+16) Congress 8 (+6) and others 3 (+1) in UP.
If elections happen today & grand alliance is formed (-Congress), BJP to get 45 seats (-28) in UP. In 2014, BJP had won on 73 seats in UP.
If elections happen today & grand alliance is formed, NDA to get 31 seats & Mahagathbandhan 49 seats in UP.
If elections happen today, BJP to get 8 seats (+6) in WB. In 2014, BJP had won just 2 seats in the state.
If elections happen today, BJP to get 5 seats (+4) in Odisha. In 2014 LS polls, BJP had won just 1 seat in the state.​
BJP to get 5 seats in Odisha if elections happen today. BJD to get 16 seats.
Out of total 143 seats (UP-80, WB-42 and Odisha 21), if elections happen today and the grand alliance is formed, BJP to get 44 seats (-32) and non-BJP parties 99 (+32)