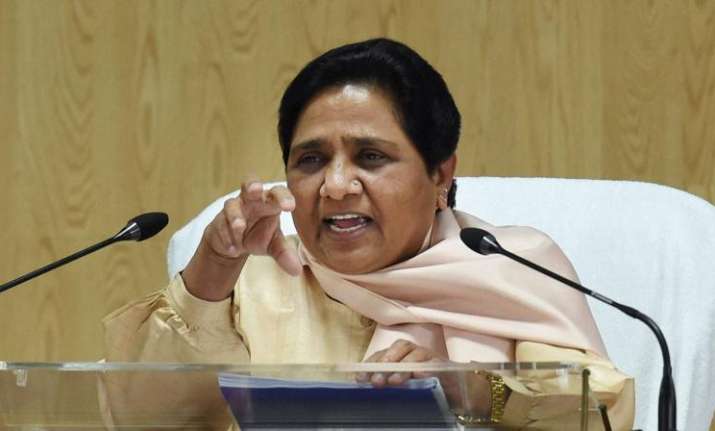 Just seven months before the Lok Sabha elections 2019, Bahujan Samaj Party (BSP) supremo Mayawati on Sunday said that in order to stop the Bharatiya Janata Party (BJP) from winning general polls she is ready to be a part of an alliance.
However, she cautioned that the BSP will enter into an alliance only if given a respectable share of seats. 
Otherwise, will go for the polls alone, she said. 
Mayawati also alleged that the BJP is trying to "use Atal ji's death for political gains."
"BJP governments in states and in the Centre are trying to hide their failures by diversionary tactics. They have not fulfilled their election promises. They are trying to use Atal ji's death for political gains," ANI quoted Mayawati, as saying.
It is pertinent to mention here that she has levelled allegation exactly one month after the former prime minister Atal Bihari Vajpayee's death. Former PM died on 16 August.
Catch all the latest news about Lok Sabha elections 2019 HERE
West Bengal Chief Minister Mamata Banerjee had also attacked the BJP over the processions organised across the country with Vajpayee's ashes. 
"We all respect Atal ji. But the kind of antics they are resorting to with his ashes is unbearable. They are, in a way, dishonouring the leader, instead of showing him respect. We cannot tolerate this because we respect some people even if they belong to a different school of thought," news agency IANS quoted Banerjee as saying.
The niece of Vajpayee, Karuna Shukla, had also lashed out at the saffron party recently for making the former prime minister's death a "political exercise". Shukla is now a Congress leader. Earlier, for 34 years, she had served the BJP.
Watch video: