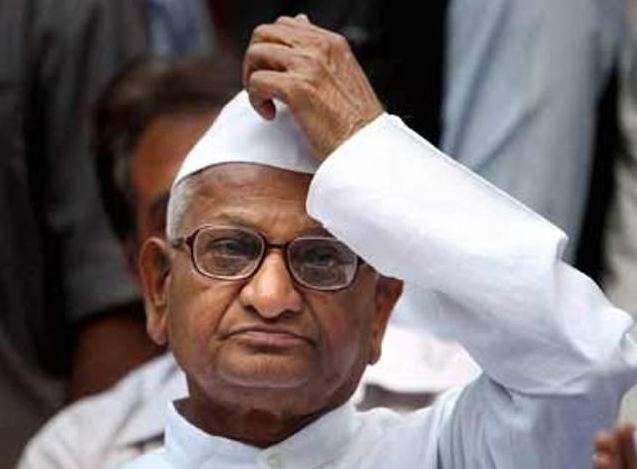 Just a few months before the Lok Sabha elections 2019, social activist Anna Hazare is planning to relaunch his hunger strike in order to press for his demand for a Lokpal.
Hazare on Sunday said he will launch a hunger strike from October 2 against the Union government for the delay in appointment of a Lokpal at the Centre.
He also appealed people to join him in his campaign for a corruption-free country.
Catch all the latest news about Lok Sabha elections 2019 HERE
"I will go on a hunger strike from October 2, the birth anniversary of Mahatma Gandhi, at my native Ralegan Siddhi village in Ahmednagar district of Maharashtra," the anti-corruption crusader said.
He criticised the NDA government, saying it had earlier assured it will appoint the Lokpal and implement the Lokpal Bill, passed by Parliament and signed by the then President in January 2014.
"But there is a lack of will in this government to curb corruption and hence, it is giving a lot of reasons and delaying the appointment of the Lokpal," Hazare said.
Hazare went on a 12-day hunger strike in 2011. The UPA government later passed the Lokpal bill.
Lok Sabha elections 2019 is most likely to take place in the months of April-May next year to constitute the 17th Lok Sabha.  
(With PTI inputs)