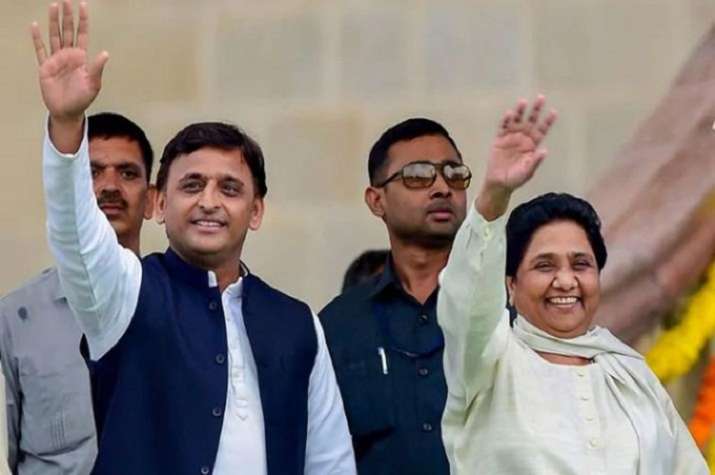 Samajwadi Party (SP) chief Akhilesh Yadav met Bahujan Samaj Party (BSP) supremo Mayawati in New Delhi late on Friday to finalise details of the alliance between the two parties for 2019 Lok Sabha election in Uttar Pradesh. According to sources, the meeting between the two former UP CMs took place to discuss the final nitty-gritties of 'Mahagathbandhan' or Grand Alliance. 
The Congress is likely to be kept out of the alliance in Uttar Pradesh.
Though there was no official word from both the parties, the sources claimed that two Uttar Pradesh-based political outfits will contest 37 Lok Sabha seats each. Uttar Pradesh has 80 Lok Sabha seats. The parties may leave two seats for Congress, sources said.
Smaller parties like Rashtriya Lok Dal and others may also get a few seats to contest.
The BJP and allies had won 73 of the 80 Lok Sabha seats in Uttar Pradesh in 2014 general election, however, the saffron party had to suffer defeat in Gorakhpur and Phulpur bypolls which Akhilesh and Mayawati contested together. 
WATCH: SP, BSP finalise seat sharing deal for 2019 Lok Sabha election, keep Congress out
(With inputs from agencies)