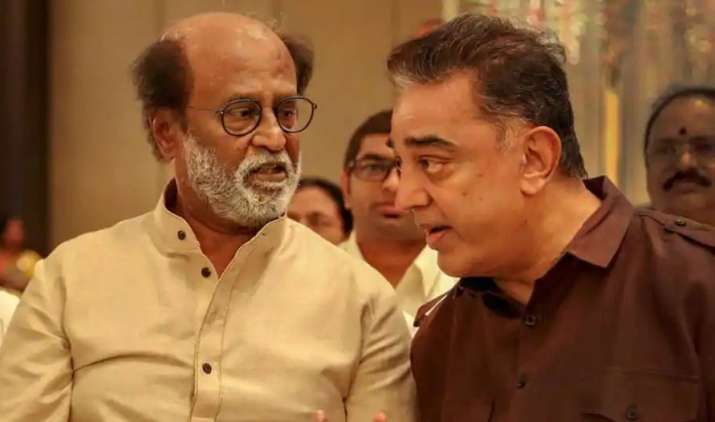 Taking a jibe at Tamil superstar Rajinikanth, actor-turned-politician Kamal Haasan on Sunday said that one should not back out of the battlefield after making all preparations.
In a surprise announcement, Rajinikanth, who had floated an outfit Rajini Makkal Mandram (RMM) as a precursor to launching a political party,  on Sunday said that he will not contest the upcoming Lok Sabha elections. The actor also made it clear that he would not support any party in these elections.
"After oiling one's body and slapping of thighs, one should not back out from the wrestling field saying he would come the next day," Kamal Haasan said in response to a question about his decision to contest the Lok Sabha elections.
If that happens then one would become a laughing stock, Kamal Haasan added.
Launching an attack on MK Stalin, Kaasan said that the DMK president was copying him by holding Gram Sabha meetings.
Kamal Haasan, the founder of Makkal Needhi Maiam (MNM),  said  Gram Sabha is there for decades and only after he started holding such meetings in villages in Tamil Nadu that others started copying that.
"Are you not ashamed of copying from a small boy?" he said.
At another point, Kamal Haasan said he cannot be wearing a torn shirt, and even if his shirt gets torn in the Assembly, he would wear another shirt.
Kamal Haasan was obliquely referring to Stalin, who came out of the Tamil Nadu Assembly in torn shirt on 17.2.2018 when the AIADMK government led by Chief Minister K. Palaniswami sought vote of confidence.
(With agency inputs)