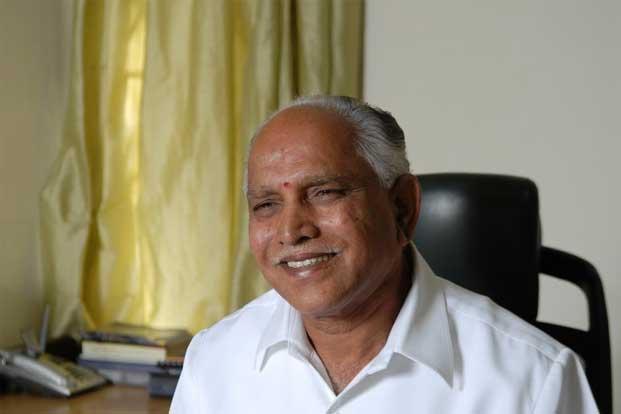 BS Yeddyurappa, chief ministerial candidate of BJP, the single-largest party in assembly elections, met Governor Vajubhai Vala on Tuesday urging him to let them prove majority in the Karnataka assembly. The Congress party too knocked the Governor's door in a bid to form government with the help of JD (S).
"Just now we met Governor because we are single largest party, and that he allows us to prove majority in the Assembly," Yeddyurappa said.
​Yeddyurappa made the comments to the media after calling on the Governor along with party leader and Union Minister Ananth Kumar after results from Saturday's Assembly election threw up a split verdict.
Meanwhile, BJP's chief ministerial candidate BS Yeddyurappa condemned the Congress party's offer of CM post to JD(S) leader HD Kumaraswamy in order to stop the saffron party from coming to power in the state.
Calling it "back-door" politics on part of the Congress, Yeddyurappa pointed out that the people of the state have voted for a "Congress-mukta Karnataka".
"I condemn the back-door politics by Congrerss," Yeddyurappa said.
The Congress offered Kumaraswamy the CM post after the counting leads and results indicated that Karnataka was heading for a hung assembly. 
"This is to submit to your good self that I have accepted the support extended by the Indian National Congress to form the government.
"In this regard, I seek your appointment on Tuesday evening between 5.30 p.m and 6.00 p.m," Kumaraswamy wrote in the letter to the Governor.
Congress leader Ghulam Nabi Azad earlier said it would back the JD-S to form the government following a hung Assembly.