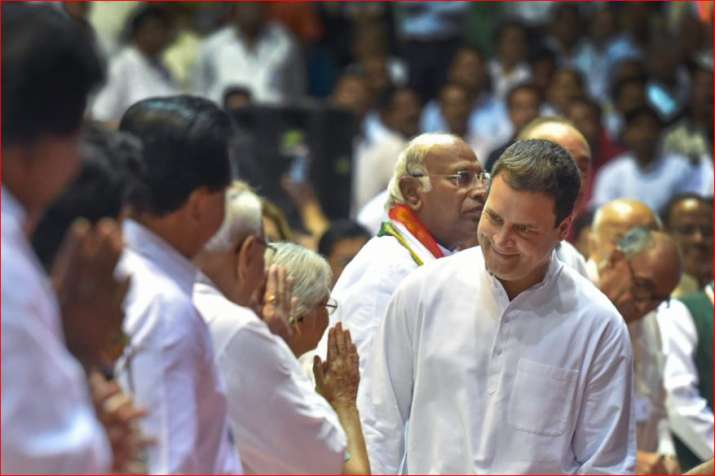 Congress president Rahul Gandhi is likely to release his party's manifesto for the upcoming Karnataka Assembly polls on April 27, PTI reported.
Quoting its sources, the PTI report said that the Congress president will release the manifesto in Mangalore.
Rahul Gandhi will be embarking on a two-day visit to Karnataka starting Thursday and he is scheduled to visit parts of Uttara Kannada like Ankola city, Mastikatte Circle (Kumta), Saraswati Circle (Honnavar) .
He will also be holding a corner meeting at Bhatkal, according to a statement released by the party.
"Rahulji will release the manifesto in Mangalore the day after tomorrow. It will be an all-encompassing document," a Congress leader told PTI, requesting anonymity.
He refused to divulge more details, but added that the manifesto would have "something" for all sections of the society. 
Rahul had recently asked the Congress leaders to take the feedback of all the stakeholders and come up with a "people's manifesto".
The Congress president has held six rounds of campaigning in Karnataka till now. 
The election to the 224-member Karnataka Assembly will be held on May 12. The southern state is slated to witness a three-corner contest involving the ruling Congress, the BJP and the H D Deve Gowda-led JD(S). The result of the polls will be announced on May 15.