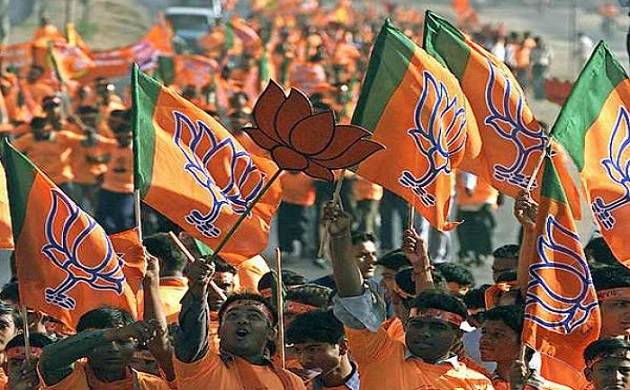 The Bharatiya Janata Party (BJP) on Sunday came out with the first list of candidates for the forthcoming assembly election in Karnataka. The saffron party's Chief Ministerial candidate B S Yeddyurappa would be contesting from Shikaripura.
Karnataka will go to polls in single phase on May 12 and the counting of votes will take place on May 15. The term of the current 224-member legislative Assembly ends on May 28. 
The elections are being seen politically crucial for the ruling Congress as well as the BJP as Karnataka is the only major state where the Congress is in power at present and retaining it is crucial for the party morale ahead of 2019 Lok Sabha polls. The BJP is making a concerted bid to unseat the Congress. 
Here is the full list: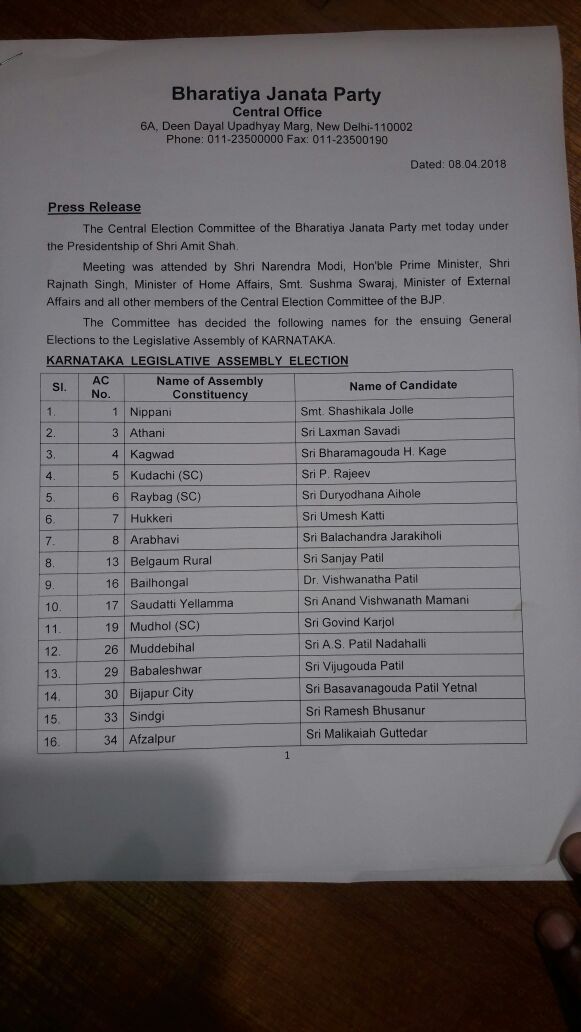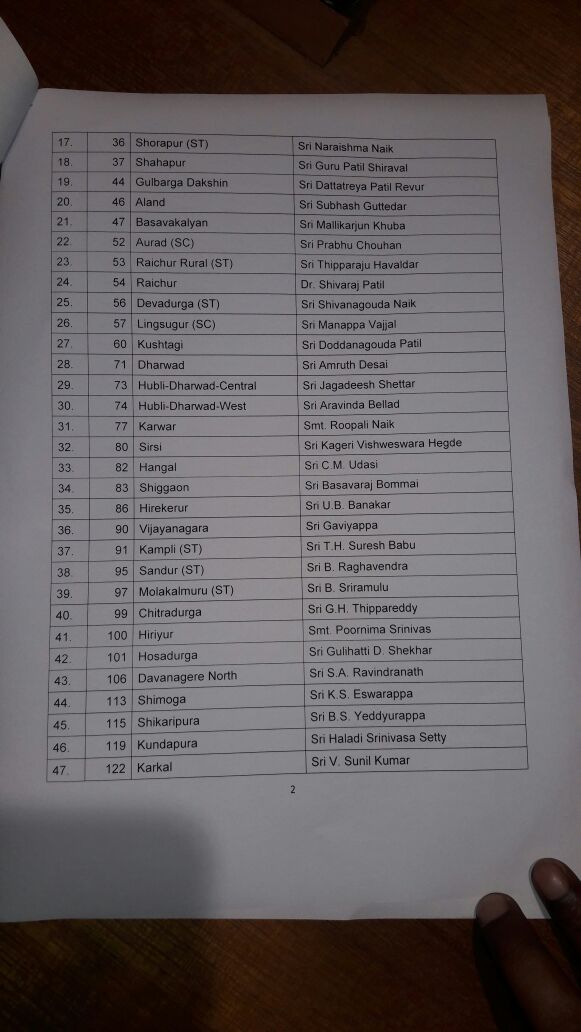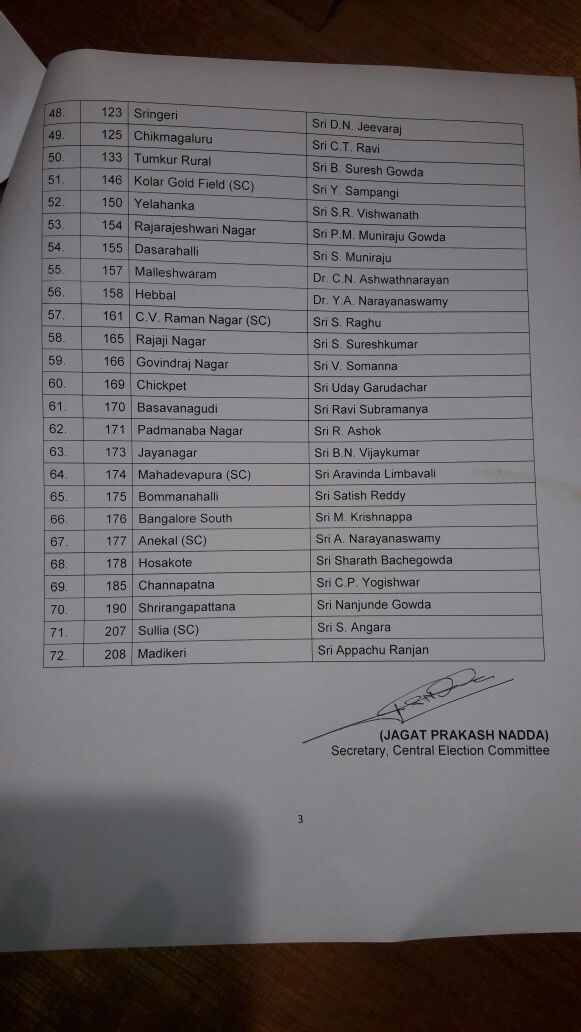 Earlier on March 3, Yeddyurappa had exuded confidence in winning over 150 of the 224 assembly constituencies in the upcoming Karnataka Assembly poll due in May.
"People of northeast and Tripura, in particular, have rejected corrupt and divisive politics of the Congress and the Communist Party of India (Marxist)..it is now clear that Karnataka will also reject Congress for its corruption and divisive politics unleashed by Siddaramaiah," Yeddyurappa had said in a statement in Bengaluru.
Karnataka will emulate Tripura, he had said.
The verdict from the northeast polls has further enthused the party cadre in the poll-bound southern state, Yeddyurappa remarked.
"This will enable us to reach the target we have set for ourselves in Karnataka -- 150 plus seats," reiterated the Lok Sabha member from Shivamogga, about 300 km northwest from Bengaluru.
The "countdown" for the Congress party had begun as the people were choosing Prime Minister Narendra Modi's "politics of development" and were keen on making India Congress-free, the BJP leader said.
The BJP came to power in the state on its own in 2008 but lost to the ruling Congress in May 2013 Assembly elections following a split in its state leadership in 2012 when Yeddyurappa quit the party and formed Karnataka Janata Paksha (KJP).\