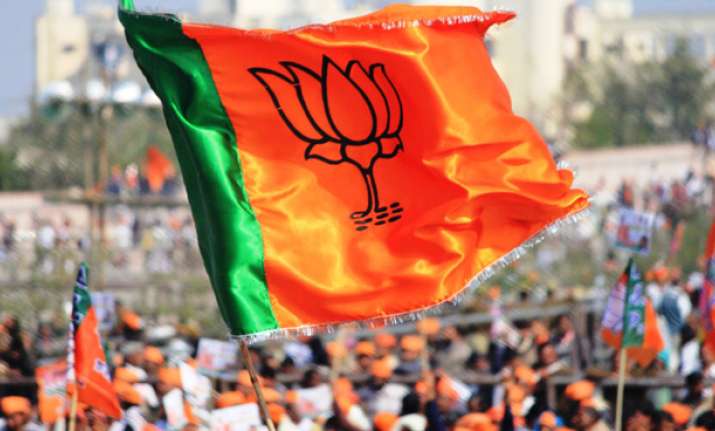 Bharatiya Janata party is poised to make government in the Himachal Pradesh assembly for next five years as the party has managed to win almost 50 per cent of the votes casted by 50 lakh electorate of the state. 
According to Election Commission data, BJP had won 48.5 per cent or 9,86,592 till 11:30 am, while Congress had earned 41.8 per cent or 8,50,018 votes till that time. This is a drop of almost one per cet for Congress, which came to power in 2012 onthe back on 42.81 per cent votes. BJP had got only 38.47 per cent vote share last time, making 2017 result a 10 per cent hike. 
The early voting trends gave BJP a comfortable victory as it was leading on 40 plus seats. Congress was ahead on 20-25 seats throughout Monday morning, edging it towards the Opposition benches for next five years.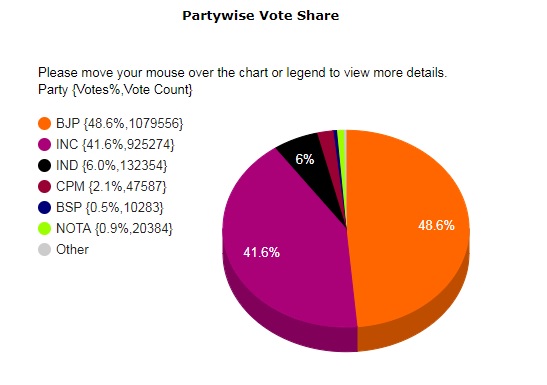 Interestingly, while BJP zoomed past the halfway mark in the state election trends, party's chief ministerial candidate Prem Kumar Dhumal trailed for most of the time. Dhumal did manage to score the lead by time this report was filed. 
Follow the live updates on the Himachal Pradesh Election Results 2017