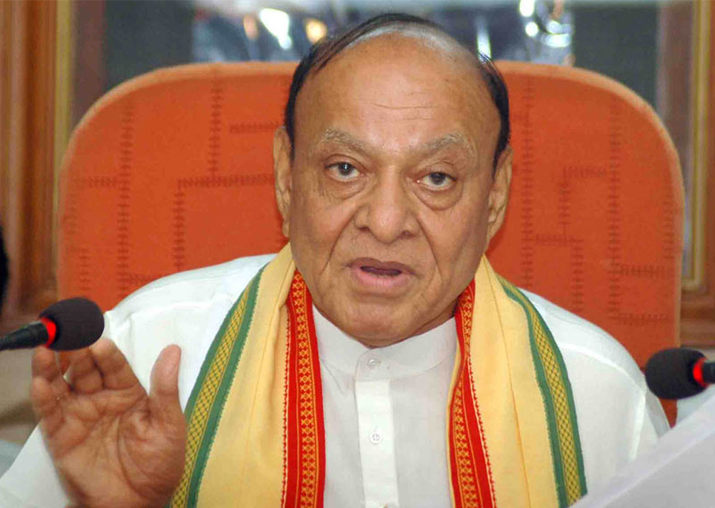 Having headed the two main political parties in Gujarat, former chief minister Shankarsinh Vaghela is convinced that the Congress has deliberately lost out to the BJP, which will end up with a majority in the state Assembly elections. 
Vagela, who quit the Congress earlier this year, believed that the opposition party's central leadership had taken a "supari" (contract) from the BJP to lose the Assembly elections and predicted a clear majority for the ruling party in the state. 
The six-time MP who left the Congress to float his outfit, Jan Vikalp Morcha, a few months ahead of the polls, also claimed that Patidar leader Hardik Patel would be "history" after this election. 
"People like him only serve their own interests. You will see that once the election gets over, he will be history," Vaghela, who was the chief of the Congress and the BJP in the state at different times, said.
In the forefront of state politics for more than three decades, 77-year-old Vaghela, earlier with the BJP, felt the Congress could have won the election if it had started preparing for it earlier. 
"The BJP has a strong organisation in Gujarat and a massive base of party workers. If you have to challenge them you need to start your groundwork at least six months before the elections," he added. 
Vaghela, who was state chief minister from 1996 to 1997, said he had told Congress leader Rahul Gandhi that the party could win more than 90 seats and be able to form the government. 
"I also made it clear to him that I don't want to be the chief minister. He also assured me that he was my friend in Delhi and would support me in running the party in the state," Vaghela said. 
But a few leaders in the party's high command did not want the party to win the elections, he claimed. 
"Leaders in the Congress's central leadership have taken a supari (contract) from the BJP to lose the election in Gujarat. They could have won it," he said, adding that the BJP would get more than 110 seats and form the government. 
He further said this would have been the best opportunity for the Congress to win an election as people were looking for a chance. 
"The BJP is shrewd in its political management and the Congress ignored that fact by not doing its groundwork," he said. 
Vaghela also ruled out any possibility of going back to the BJP. 
"The party had offered a ticket to my son but he refused it, so there is no question," Vaghela said. 
He said while he would not contest an election, he would continue to remain in politics and public life.