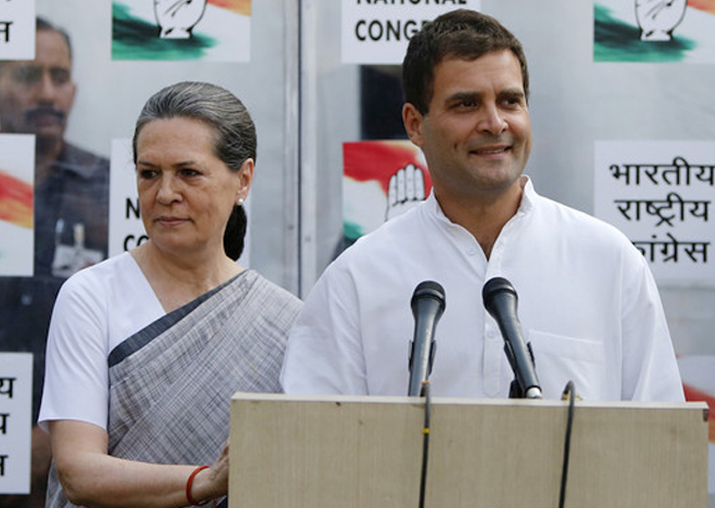 The Congress party is believed to have given a formula to the Patel community that ensures reservation for the Patidar community in government jobs and educational institutions.
According to sources, Kapil Sibal, whom Congress president Sonia Gandhi had given the responsibility to chalk out strategy to meet the demands of Patel community, has told the community leaders that he has worked upon a concrete formula to provide them reservation.
The Congress party has said that if it gets majority, it will form a panel that will be tasked to conduct a survey among the upper castes including the Patels. The report will then be tabled in the state Assembly for a debate. 
The government will then table a Bill on the floor of the House to bring them under the ambit of reservation.
The reservation to the community will be arranged under Article 31 C of the part III of Indian Constitution which guarantees that  it will be out of the purview of the judiciary. The Bill will be then sent to President Ram Nath Kovind for final assent.
Last week, Sonia had appointed senior party leaders Ahmed Patel and Kapil Sibal to speak to Patidar community representatives over their demands including reservation in government jobs and educational institutions.
The Congress chief had asked the two leaders to see what can be offered as per constitution/law on their demand for reservation. She has also asked them to work upon a plan to find amicable solution to the issue.
Earlier this month, Patidar quota agitation leader Hardik Patel had claimed that Sonia Gandhi will take a final call on the demands including reservation to the community.
Hardik had last month even issued an ultimatum to the Congress to clarify its position on quotas for Patels by November 3. In fact, he had refused to meet Congress vice president Rahul Gandhi, saying "he will meet the Congress leader only if the party explains how it proposes to give reservations constitutionally".
Gujarat will go to polls in two phases on December 9 and December 14. Results of the 182 Assembly seats will be declared on December 18.