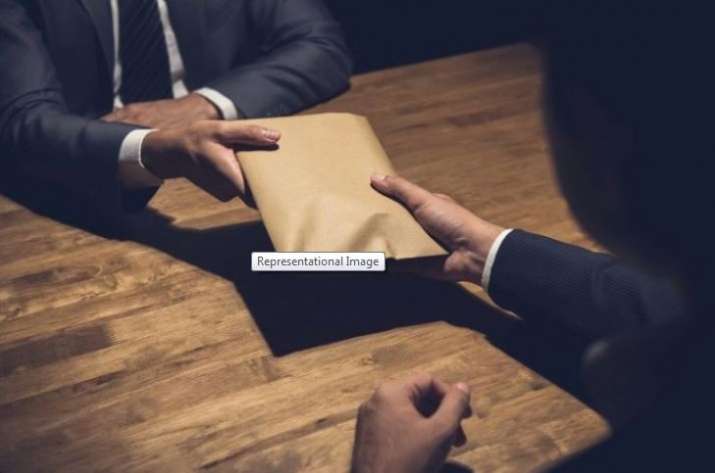 Central Bureau of Investigation (CBI) has arrested Chandigarh's deputy chief labour commisisoner, labour enforcement officer and three others in a bribery case. 
Labour Enforcement Officer Vivek Naik is accused of accepting bribe on behalf of Deputy Chief Labour Commissioner Mahesh Chand Sharma from Gurmeet Sidhu, Manish Garg ( of HR Solutions, Bhatinda). There are allegations that the government officials were accepting bribes to award NOC to Nagarjuma Construction Company. Akhdanraj Singh, an employee of the construction company is among the arrested. The bribe amounted to Rs 1,30,000
Investigations have revealed that the private company, under the garb of being an "HR Solutions' company was acting as a middleman between construction contractors and the government officials.
The CBI has closing in on the accused in this matter. CBI officials have conducted raids at office and residences of the accused. The agency has seized a number of documents which will come in handy to implicate those who are arrested. The accused are due to be presented in Mohali court on Saturday.
Read | Rakesh Asthana bribery case: High Court grants 4 more months to CBI to complete probe