Follow us on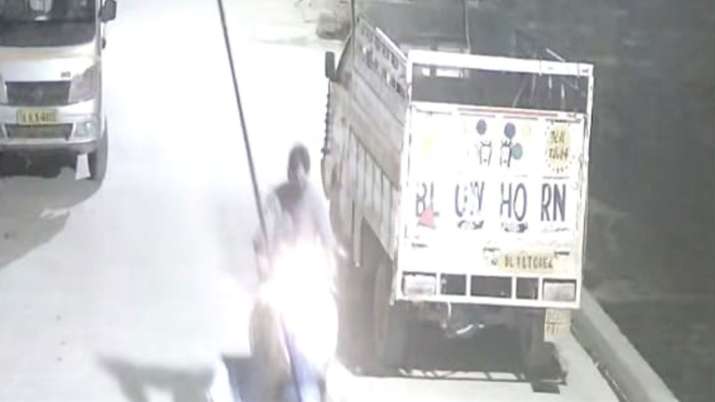 The Delhi Police has arrested a man for allegedly murdering his friend for money. According to police, the incident took place in Prem Nagar area of the national capital earlier this week. The accused has been identified as Ankit alias Bitto, 24. He is resident of Prem Nagar.
Police said that the accused packed the body using a gunny bag and carried it on his scooter before dumping it at an empty plot. The footage of him roaming in the area on scooter with the dead body was caught on CCTV. The incident was captured in multiple CCTVs installed in the vicinity.
The body was found on Tuesday (December 29) morning, prompting pedestrians to raise an alarm. 
The Rohini Police said that during the investigation it was revealed that the arrested man killed his friend as he owed him Rs 77,000. Police said that the accused has confessed to the crime, adding that the deceased man, identified as Ravi, was 34.
According to police, the accused had lent Rs 77,000 to the deceased. He wanted to purchase a motorcycle desperately. However, Ravi could not return money and sought more extension of time. The accused was agitated as his plans to buy a new motorcycle got foiled due to this.
Police said that colour and make of the scooty led to his arrest.
Police said that Ankit refused any further extension of time for returning the amount and called Ravi at his rented accommodation. A heated argument ensued between them. 
Police said that Ankit deceptively hit his head against the wall due to which Ravi lost his consciousness and blood  started to ooze out of his head. After that, he strangulated Ravi with the help of plastic cable to ensure that he could not survive. Thereafter, he tied his mouth, hand & legs with the help of plastic cable, plastic twine & tapes & put it in a gunny bag. To dispose off the dead body he kept the gunny bag on the scooty & took rounds to dump it at a isolated place.