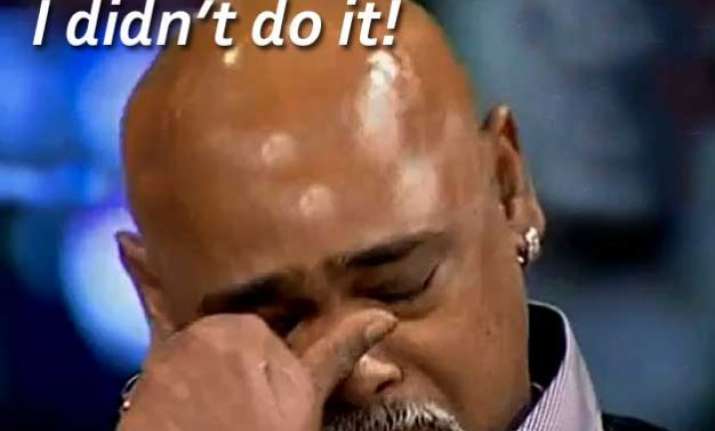 Vinod Kambli's epic 'English' tweets goes viral on social media!
Controversial star of Indian cricket Vinod Kambli has landed himself again in soup. This time for 'firing' his friend after a series of abusive tweets against Shoaib Akhtar, Navjot Sidhu and Rameez Raja. The former cricketer apparently had no idea, how and when did 'this' friend of his got hands over former's phone.
It all happened after the trio, Navjot Sidhu, Rameez Raja & Shoaib Akhtar appeared on the IPL show 'Extraaa Innings'. Vinod Kambli's twitter account started sending out abusive tweets which actually 'Broke The Internet', and had Indian cricket fans reacting with jokes, and trolls.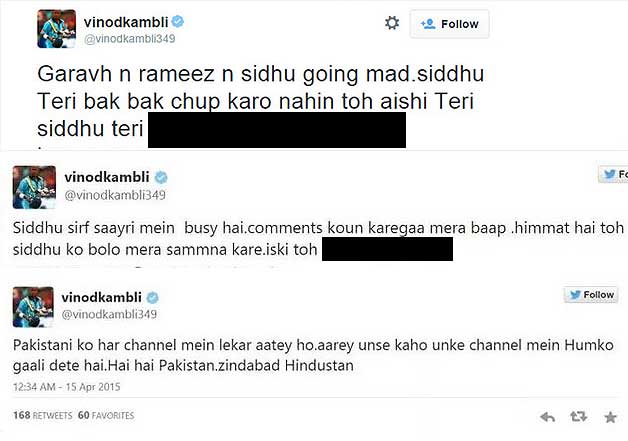 And all this just didn't end here, after realizing what has happened, Vinod Kambli deleted all the tweets (guess some of his friends must have advised him to do so!)
What followed was again a series of tweets, which had explanations from the cricketers' end.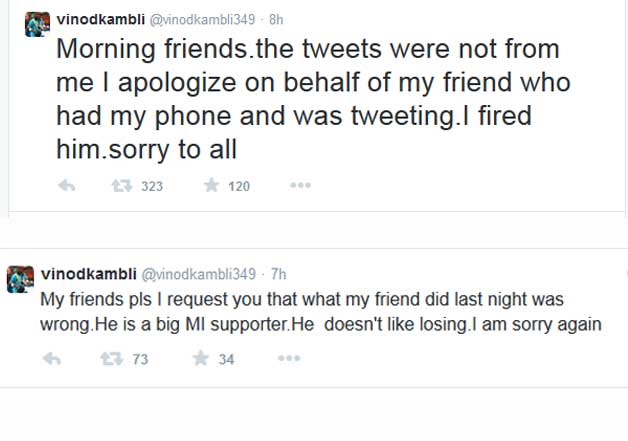 Eventually, Vinod Kambli tweeted saying, it wasn't him but his friend - who he had just fired after the matter.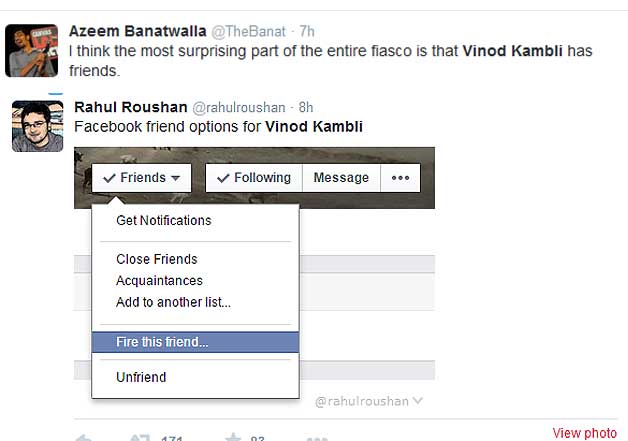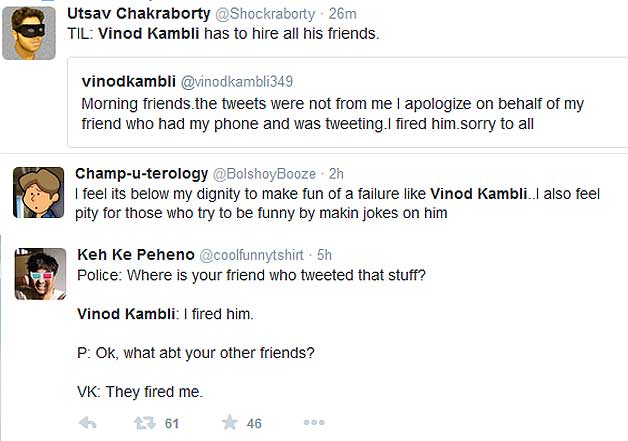 But it seems reaction over his friend's late night tweets didn't go down well with him, and he ended up tweeting some hilarious posts in 'Énglish' (at least that's what he calls it!):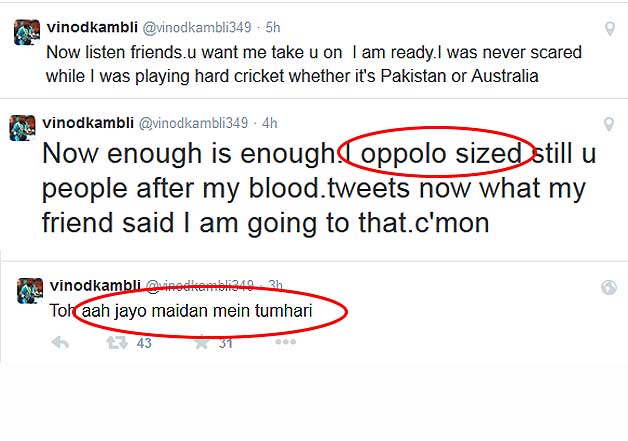 Another of viral image is this one below: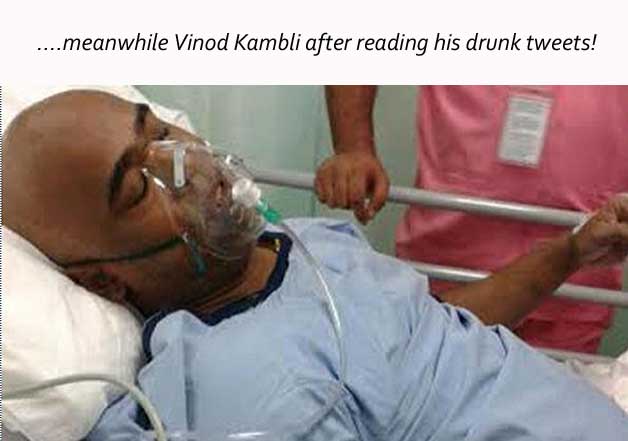 Images: Twitter