Follow us on Hold your breath, and sit back to enjoy Youtube's biggest singing sensation, the one and only 'Vennu Mallesh'!
This guy is born with DNA picked from the genes of famous, Sachin Tendulkar, Rajinikanth, A.R.Rehman and not to forget Dhanush.
He resides somewhere in South of India and prefers to communicate with pals and media in his mother tongue attributed by him as 'Vennglish'.
Ever since he released his 1st big hit 'It's My Life', there has been no turning back.
Once you start listening to his song, you'll surely be glued not in appreciation for his singing skill but for his dumbness.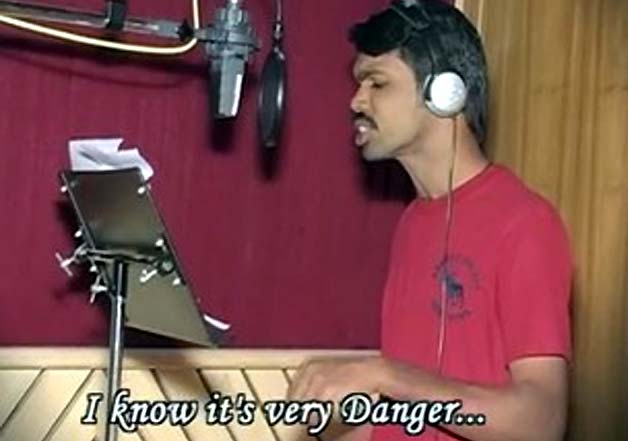 Vennu Mallesh is already a viral thing in India, and his charisma is sprawling its roots in the International arena.
No matter what people would think of him, this Indian dude is walking with the last laugh to his bank. With over 5 millions hits on his video, Vennu Mallesh is already the king of viral hits.
He brilliantly describes this song saying, "'It's My Life what ever I wanna Do' is a non-fictional, psychological and philosophical song written by me"
"My Life inspired me to write the lyrics, lyrics inspired me to compose tune, lyrics and tune inspired me to Sing. That's what the actual happened to the 'Born of the Song', he adds. (We guess he meant 'Birth of this song')!
His description on the Youtube page goes like this, "The words I penned for the lyrics of the song are genuinely written from the bottom of My Heart which describes about 'My Attitude'."
And here's how we showed him our gratitude:
1. Lyrics: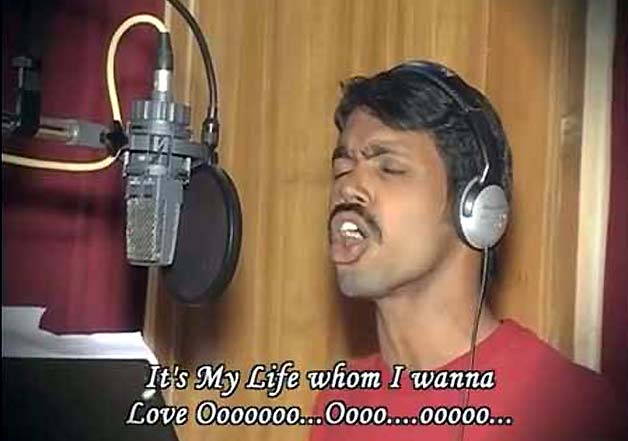 'People think that I am some what mental...
They don't know I am very sentimental..
A friend of mine said I am a Waste Fellow..
He don't know the taste of this fellow...'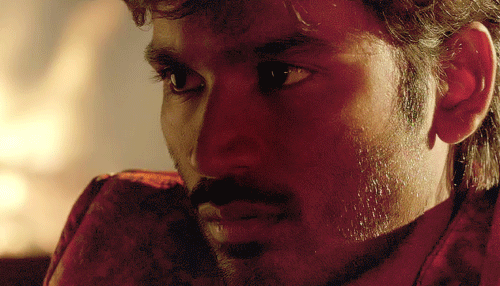 'I am a Day Dreamer.../I am a Night Worker.../I am a Risk Taker.../I am a Self Blamer.../
I am a Brain Eater.../I am a Heart Stealer.../I am a Mind Reader.../I am a Truth Finder...
I am a Smart Cheater.../I am a Pain Killer.../I am a Good Teacher.../I am a Perfect Learner...
I am a Back Bencher.../I am a New Sencer.../I am a Kids Lover...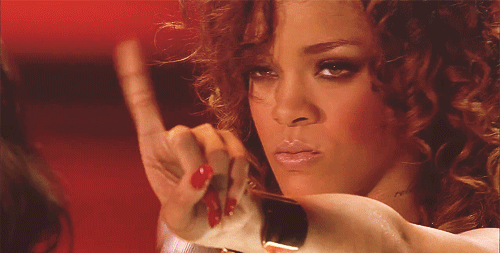 2. Core team: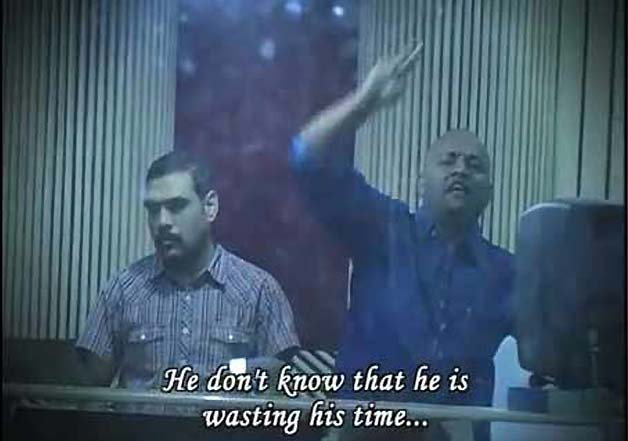 It's one thing to motivate, but helping in a crime is an equal crime!!!!
This guy in blue-shirt could be seen boosting the moral of the singer throughout in this video. God will never forgive you man…
 3. All Rounder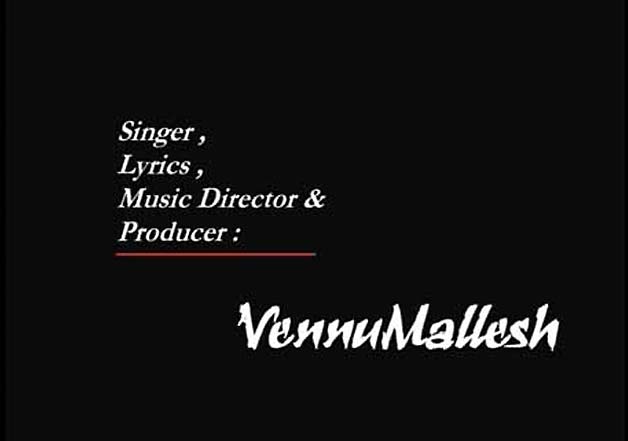 This dude, penned his own lyrics, composed the music, produced his own song, and top it all sang it himself... why not thought of limit viewing it yourself as well?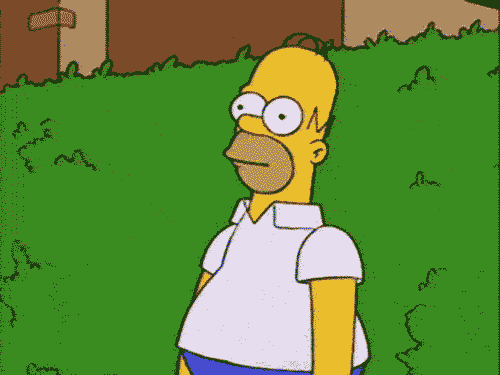 4. Audacity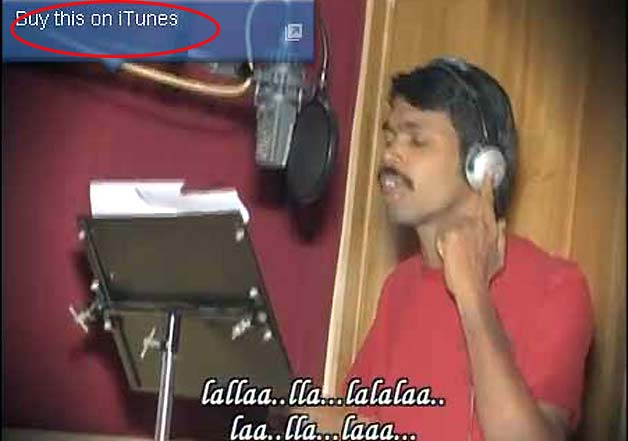 Hats off to this man's audacity, 1st his brain actually connived the idea of him becoming a vocalist, 2nd his heart guided him through these worst Oscar 'winning' lyrics, and lastly he assumed it to not just share but sell his album...that too on 'iTunes'!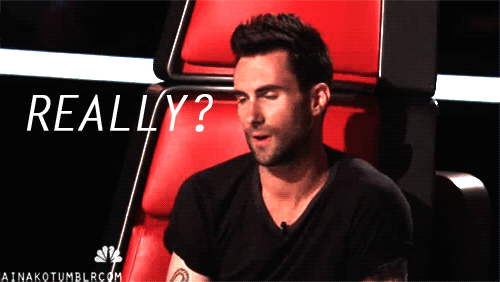 Note: We aren't sharing his video…as we too pledged to draw forward 'Clean India Campiagn'