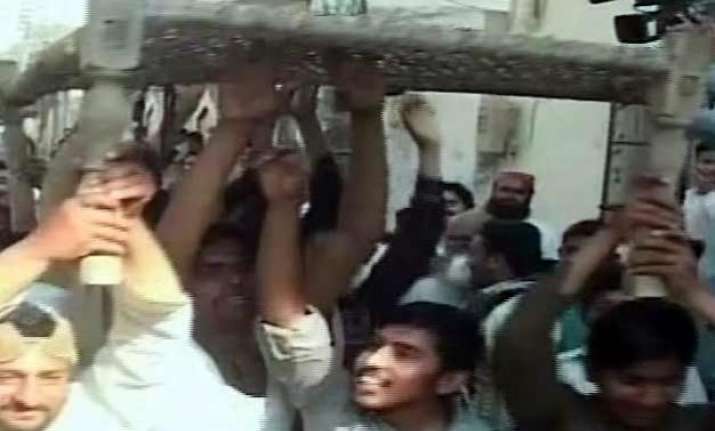 World Cup 2015: Pakistanis carry out a funeral procession after team's exit!
Going by extreme ways to handle their team's defeat at international cricket matches, no one can beat Pakistan - at least not here!
Deeply angered by Pakistan Team's defeat and shocking exit from World Cup 2015, citizens of Pakistan staged mass protests and even carried out a mock funeral to shame their cricketers.
After Pakistan's loss to Australia in the World Cup quarter-finals in Adelaide, former's countrymen chose a rather exceptional way to display their disappointment.
They burnt cricket equipments - bats, balls and other stuff & smashed television sets followed by a funeral procession for Pakistan's cricket.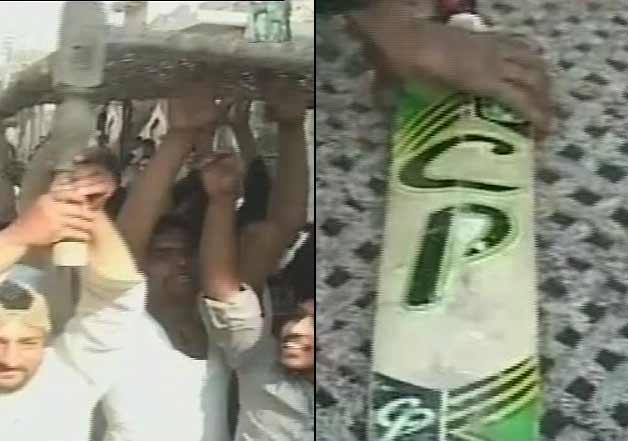 Recently former Pakistan player Shoaib Akhtar during his appearance at India's TV show 'Comedy Nights with Kapil' described a hilarious turn of events following Pakistan Team's loss to India in past.
Describing the pressure what Team Pakistan goes through he said, "There was this one match, when we lost to India - and such was the anger at home that no one boarded the return flight, some decided to take a de-tour, some extended their trip, while some never boarded the flight!"
Guess the 'gentleman game' is finally getting overpowered with unnecessary emotional turmoil.