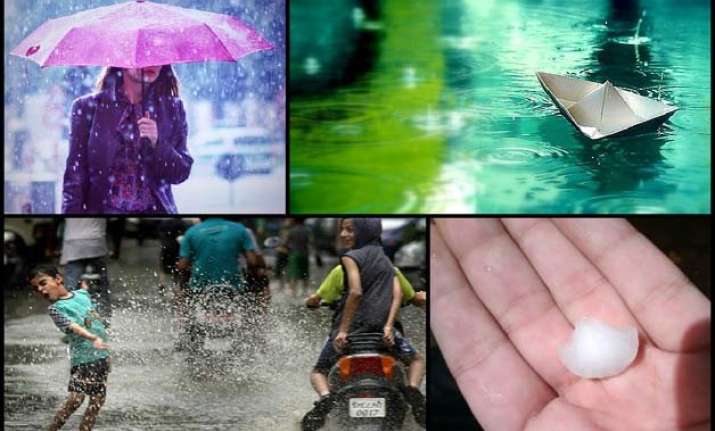 Forget about the clogged roads, the floods, the traffic, and forget about forgetting your umbrella at home! Live in the moment and appreciate nature's beauty, for this monsoon won't last forever. Kids and frogs are coming out to play, wet and shiny greenery is all around you, isn't it so beautiful? 
Let's go back and recall some of our most beautiful memories in the rain.
1. Floating paper boats in rain water streams
If you've made paper boats by tearing out pages from your school notebooks, and sometimes got into a who's-boat-lasts-the-longest-competition with your neighbourhood kids or siblings, then you had an amazing childhood.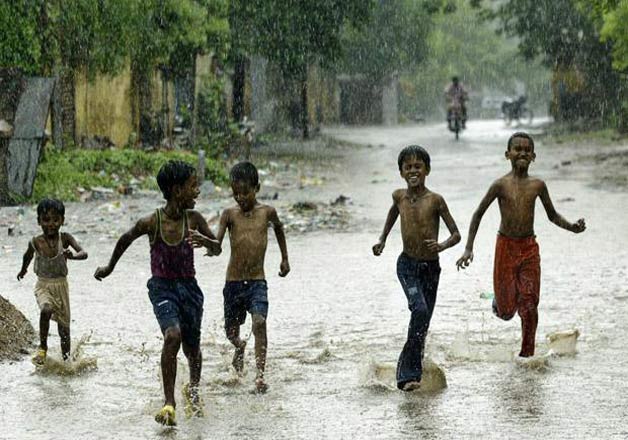 2. Playing with hailstones
You must have experienced an Ollay wali crazy baarish at least once in your lifetime. Those white hard icy balls were things that many of us liked collecting or just holding in hands to see them melt. Many of us also loved tasting them. 
3.  Splashing muddy puddles
Playing in the rain with your neighbourhood peeps was sooooo fun. Those were probably one of the sweetest rain memories. You'd splash dirty muddy puddles on each other or on yourself. Playing in the rain for hours, and just having a ball in the rain and mud like pigs. And then not worrying about mummy ki daatt, because daag ache hai!
4. Standing under water oozing out of pipes
There's something really fun about standing under a draining pipe and feeling the soft pressure of water on your head. While playing in the rain with siblings and friends, we would always find a pipe that is draining water from someone's roof or balcony and make a train and follow the trail.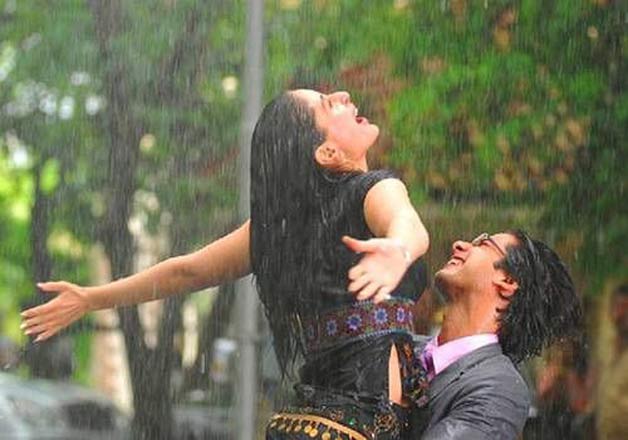 5. Feeling the rain droplets
You walk in the rain, dance in the rain (that wasn't embarrassing when we were kids), or when you just don't care and you're overwhelmed with joy, you get into a complete filmy-rainy mode. And you start getting those Jab We Met feels.
6. Playing rain songs on the loop
Tip tip barsa paani, Kaatey nahin kat te, Zoobie doobie, or koi ladki hai... jab vo hasti hai baarish hoti hai...Yes, you remember the rest! Chak dhoom dhoom Chak dhoom dhoom Chak!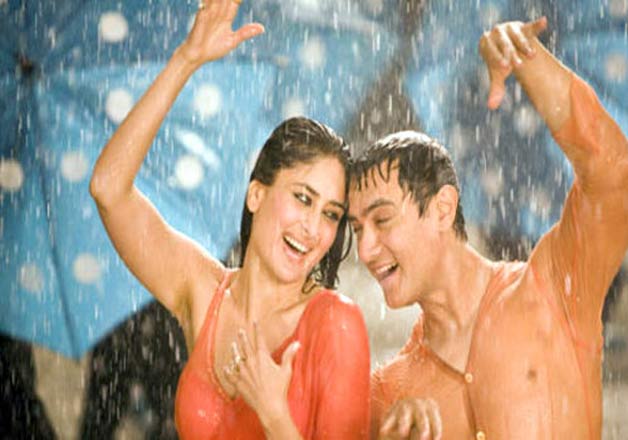 7. Just sitting by the window, enjoying the rain sounds, the smell, the breeze, the feels...
Now, who doesn't love having rainy-day snacks while listening to the sounds of rain pitter- patting on your windows?! Samose, Jalebi, Chai aur Pakore. Or just sitting by the window, all by yourself, breathing in the rainy breeze, thinking about life, and getting the feels. Also, reading a book near the window feels so peaceful.
8. Using rain as an excuse to skip school
What you're thinking- "Yayyyyy!!! Baarish! School se chutti aaj :D !!!"
What you say to your mom-"Mummy aaj baarish ho rahi hai itni tez, main school kaise jau :( 
??!" 
And most Indian moms respond to that like-"Naatak mat karo! Chalo raincoat pehno aur 
school jao!!"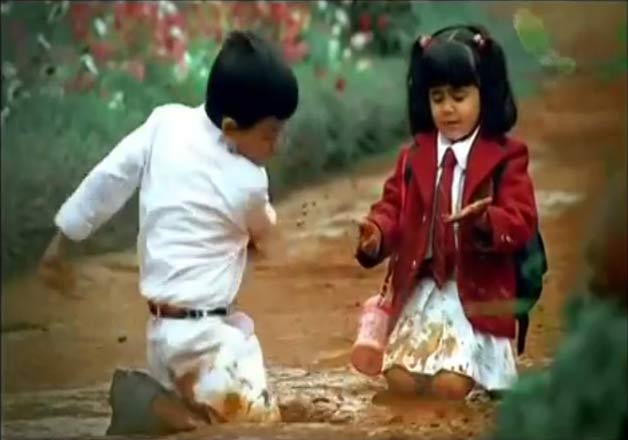 9. Sleeping to the sound of rain
Some people love listening to recorded rain sounds from YouTube to put themselves to a peaceful sleep. But when you're having a relaxing day at home, the real sounds of rain on your window can doze you off to a peaceful nap.
10. Shaking off rain water from tree branches
Rains are beautiful. You must have seen pictures of droplets of water collected on leaves. Water collects on leaves and branches on the trees too. And it is super fun to shake them off on your friend or yourself.