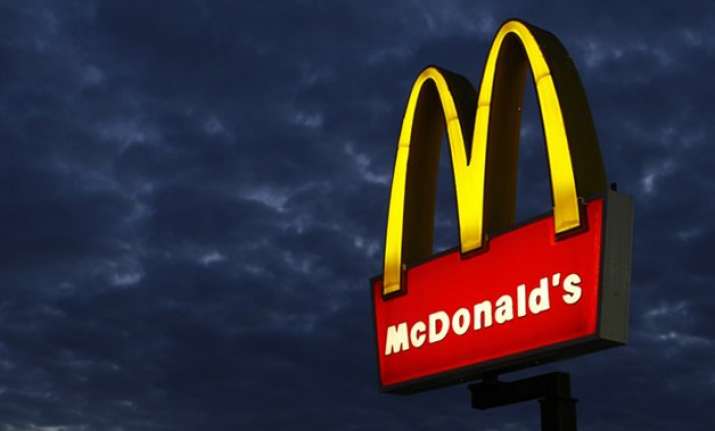 In spite of so many fast food outlets flocking the cities (read Burger King and Dunkin Donuts), McDonald's will always remain the original choice  for most of us.
Remember, the college days when we were perpetually broke and always wanted a place to 'chill' (read spending hours chatting and not ordering much to eat), this billion dollar food empire was our saviour.
Even today, we are always ready for a quick McD trip even when we are too full to eat anything at all. The amazingly delightful menu of McDonald's always entices us and we don't mind giving into the temptation.
On May 15, exactly 75 years ago, brothers Dick and Maurice "Mac" McDonald opened McDonald's Barbecue Restaurant in San Bernardino, California.
They started off as a regular hangout place for teens as it was extremely close to San Bernardino High School. 75 years on, McDonald's has fantastically changed the landscape of international restaurant culture.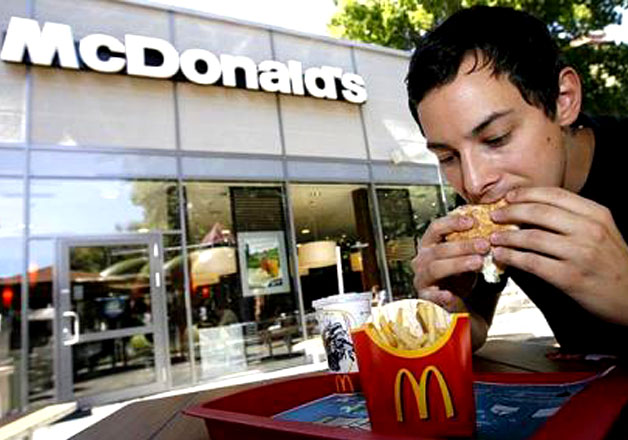 Over the years, their scrumptious menu has bowled over not just the kiddos but people of all age groups. Every now and then, we all have been asked by our mommies, daddies or grandparents to get something packed from Mc D on our way back from work! Such is their blissful menu.
Take a look at some fun facts related to McDonald...
French Fries: The crispy French Fries weren't part of McDonald's original menu. Those golden potatoes weren't added until 1949. Who knew this snack will become one of the most loved food items.
Did you even have the slightest idea that burgers could be ordered according to weight? Not really, right? In 1973, McDonald's started selling burgers on weight basis.
In 1977, McDonald's introduced their breakfast menu to the US with a pamphlet that read – Good Morning, America!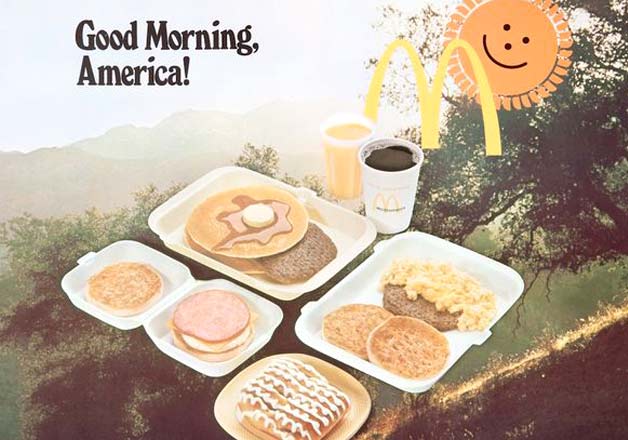 Happy Meal-In 1979, kids across the globe were lot happier. Even parents were happy because of discounted price.
Have  you ever heard of McPizza? In late '80s and early '90s, McPizza was served. Such is the popularity that even a Facebook page has been created named, Bring Back The McPizza.
A 1980s McDonald's menu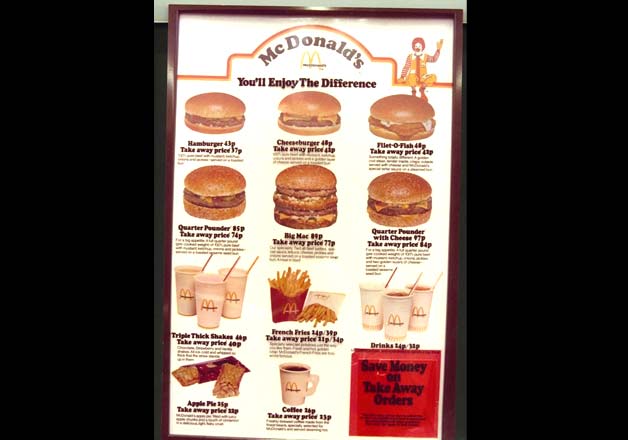 In 1994, McDonald's started banning smoking. The fast food giant managed to ban it in its then 1,400 restaurants.
Serving around 68 million customers daily in 119 countries across 35,000 outlets, McDonald's is world's largest food outlet.