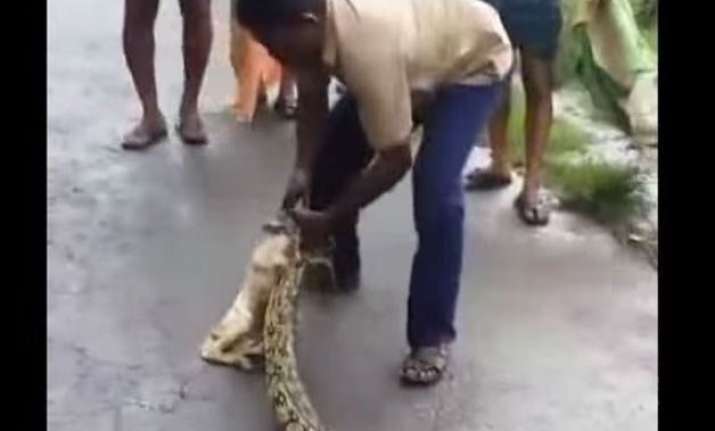 New Delhi: In a video which went viral on social media platform, a man is shown pushing a goat out of a six-foot long python with his bare hands.
The video was captured by an onlooker and was uploaded on youtube on January 14.
The visual shows that the goat coming out of a living python was already dead.
According to the description the incident took place in the village of Kerala when the farmers found a living python was unable to move due to his bloated stomach.
When an unknown man suddenly noticed this giant snake, he started squeezing the snake hardly so that the goat could get out.
Though the goat was already dead but he was worried for the long snake as it clearly shows in the video that the snake was unable to move with his bloated stomach.
In the southern part of India the goat is a major source of livelihood for the farmers and when the farmer saw this long python he was shocked and thus he took the initiative to save the life of python.
Here is the Video: