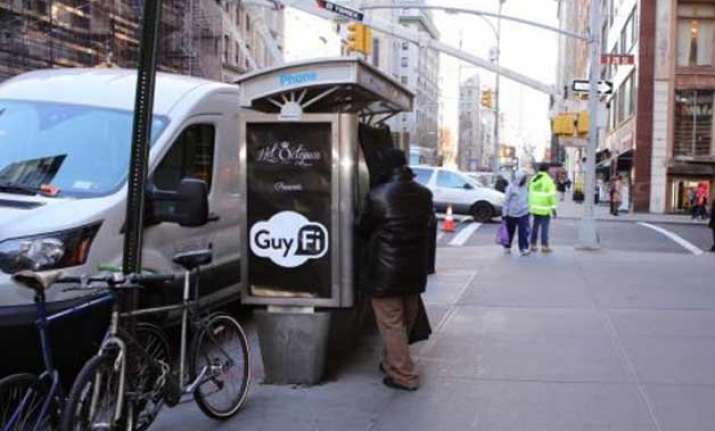 New Delhi: It is hard to believe but its true that a masturbation booth 'Guy-Fi' has been opened recently in New York city of United States.
This first of its kind booth made exclusively for men is installed in Manhattan. Its objective is to help the men get relief from the work related stress.
The 'Guy-Fi' is a concept of a award winning British founded company 'Hot Octopuss' which works for creating sex toys for the new generation of men, women and couples.
It aims to create the products which combine science and innovation so that the products can fit into the 21st century.
A study reveals that 80 per cent of Americans suffer from their workplace stress, therefore Hot Octopuss has launched the world's first male stress relief booth in Manhattan.
The step of innovating a booth has been taken to take the habit of 'self-soothe' out from the workplace
The company is inviting those workers who want to have a break from their busy and stressful schedule and helping them to understand that how a little break can make a big difference to their productivity.
Adam Lewis, Hot octopus cofounder, said in a press release:
"There's no denying that working a nine to five job can be stressful on both your mind and body, especially in a non-stop city like Manhattan. It's really important for guys to look after themselves so that they can stay healthy and focus properly on the task in hand. We're told time and time again how beneficial it is to have a break away from your desk."