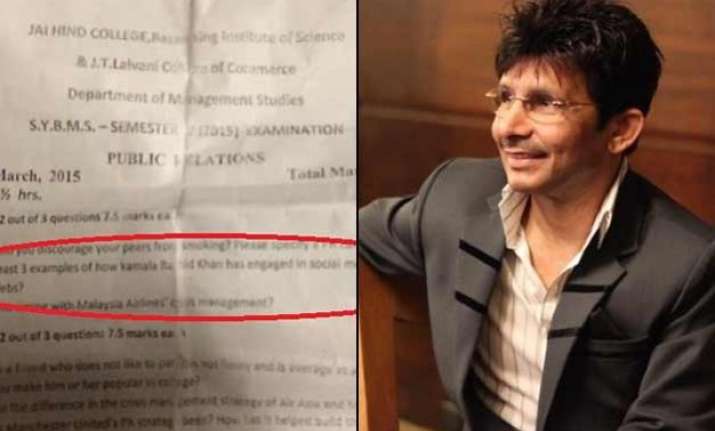 Actor Kamaal R Khan gets featured in Mumbai College's PR question paper!
One of Mumbai's most reputed colleges Jai Hind did something which none of actor Kamaal R Khan's fans, followers and worshippers could have ever imagined!
Professors of Jai Hind College set up PR subject's 5th semester paper featuring the most unique question ever asked; students were shocked to see a question worth 7.5 marks based on actor's Social Engagement skills.  
Going by actor's PR skills for himself, there is no doubt left that even education sector is sitting to notice it well!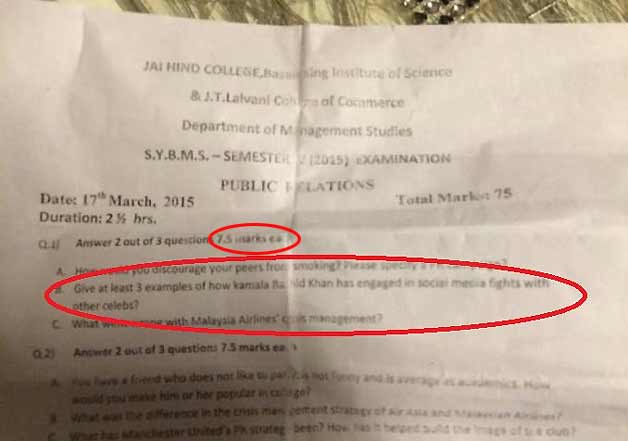 Talking of weird - we are living in a world where a state's police is enforced into tracking down a minister's 'buffalo' and women around nation are convinced to give birth to 4 kids!
As a child we often wonder from where our teachers come up with all those tough questions for the final exam papers - no points for guessing!