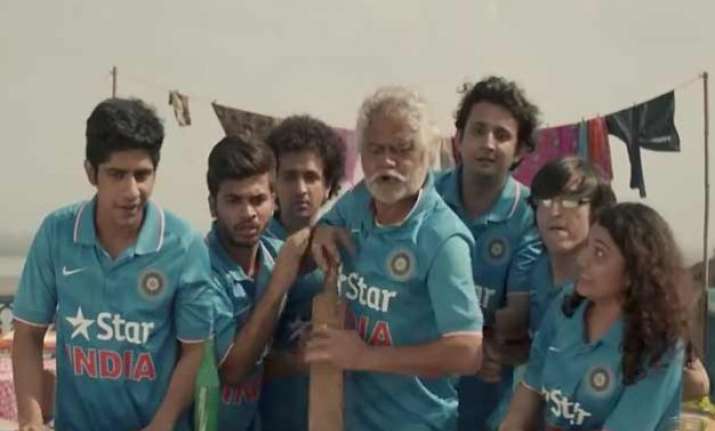 India vs Bangladesh ICC Cricket World cup 2015 QF today might be the most interesting thing for the world at the moment, but what has intrigued them more is the ever-so-quirky 'Mauka Mauka' ad.
The latest 'Mauka Mauka' ad that has its focus on Ind vs Bang, tries to assimilate that this World Cup is about India vs World.
With its unique jugalbandi, the ad demarcates the Indian contingent headed by Bollywood actor Sanjay Mishra and a Pakistani cricket fan leading the 'entire world' team.
While you will see Bangladesh, South Africa, Australia and other teams reciting Mauka-Mauka in the background, the musical fight between Indian and Pakistan seems true treat not only for the cricket lovers but also for the music lovers.
While the Mauka-Mauka man is taking it to the heights of liking on social media and generally too, the Bangladesh cricket fans have come-up with their own version of the ad.
The fans have incorporated India's defeat (and we are not even feeling like writing it) against Bangladesh in World Cup 2007 and Asia Cup 2012 and characterized the plot with a sarcastic twist.
The fans are further seen gifting a box of crackers to an Indian fan, thus making him realize that he might has to put the box back in his cupboard once again.
Video has crossed over 3 lakh views in just 15 hours!
Well, the world will bleed blue today and it is a 'mauka' that we'll cherish like the all earlier ones (huh! Proud)!
Watch it here: