Follow us on Holi is here and we bet your mischievous minds are full of wayward ideas to celebrate the day… in all good humor!
It's that time of the year guys; where we drench pedestrians with coloured water, secretly aim friends with water balloons – in all good spirit of 'Bura Na Mano Holi Hai'!
Be it swine flu or changing weathers, nothing can dampen the festive spirits in India.
Indians across the globe are gearing up to smear 'gulal' on each other and keep alive the spirit of world's biggest festival of colours!
For those who'll be finding it hard to explain the festivity to their non-Indian friends, here is a quick ABCD guide to Holi!
Firangis around the world stray in a bit of confusion over the fuss around this festival, and here's an easy way to teach them in detail: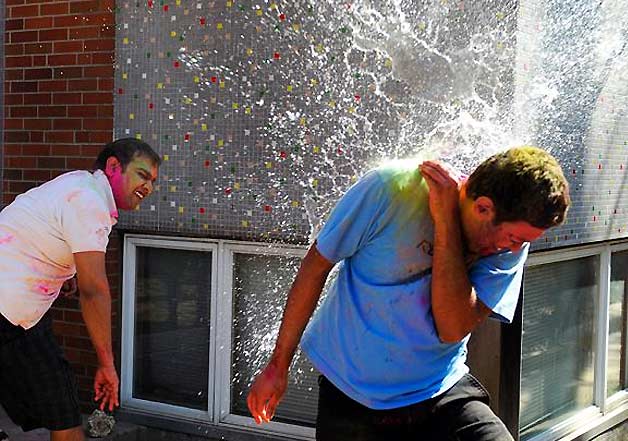 A - Aim
B - Bhaang
C - Chatak padte hai 'gubbare'
D - Daaru
Image: Artflakes
E - Eggs
F - Free ki jhappi
G - Grease
H - Hoshiyaar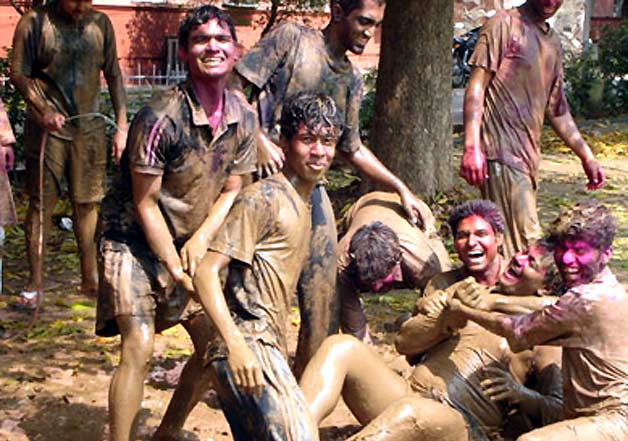 I - Identity crisis
J - Ji tod mehnat
K - Kichad
L - Love is in the air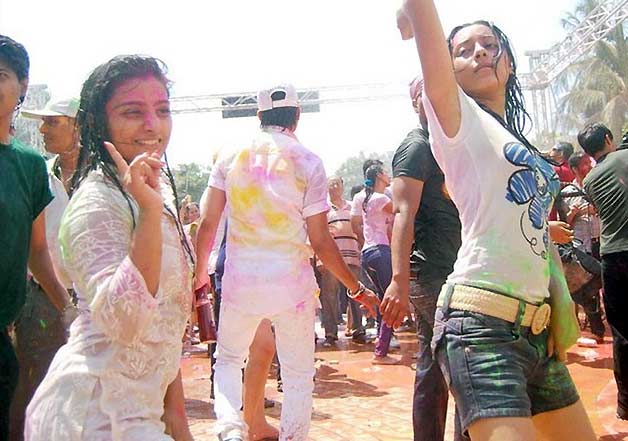 M - Mithai
N - Naach meri bulbul
O - Oogling
P - Pichkari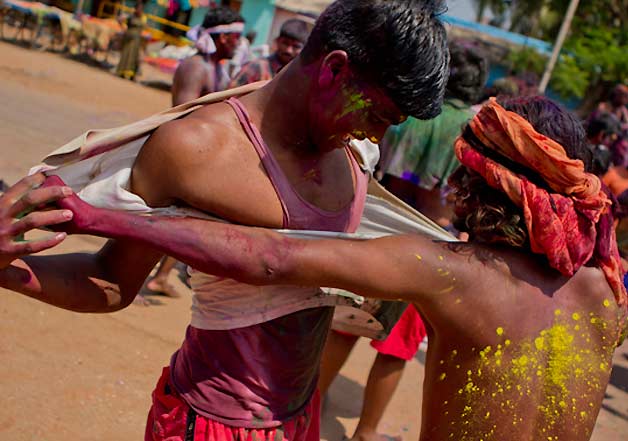 Image: Christine Gilbert
Q - Quietly smearing gulal
R - Ro mat bro!
S - Shirt phad holi
T - Tod do sab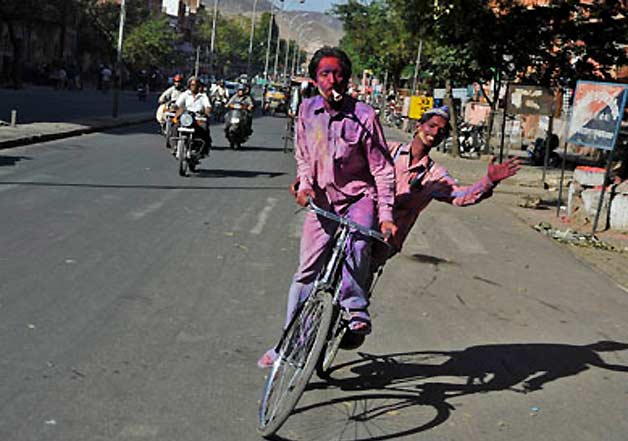 U -  Ul-julul gaane
V -  Pi ke Vellapanti
W - Weighty - no problem
X - Xcess of hangover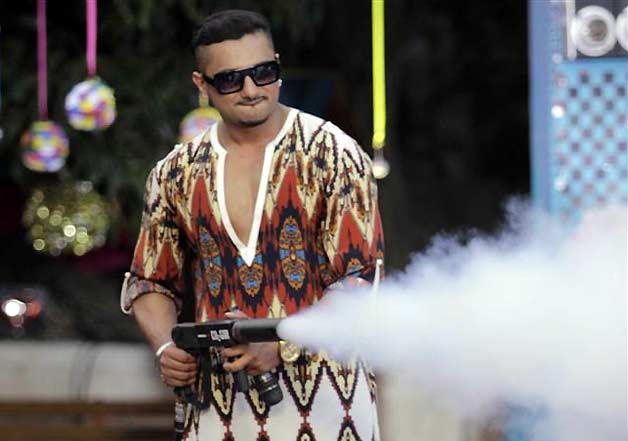 Y - Yo Yo..Honey Singh
Z - Zzzzz...sleepy mode!