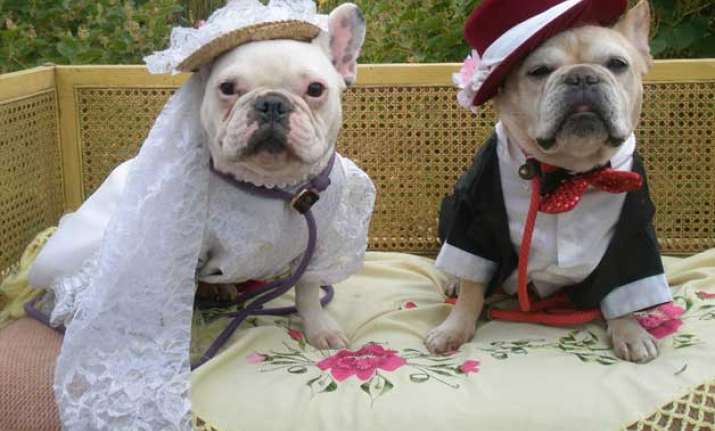 New Delhi: Marriages are said to be fixed in heaven and solemnised on earth. But, the recent incident happened in Kaushambi district of Uttar Pradesh would force you to change this belief.
A dog has been a married off as per Hindu traditions in the Pawara village, and nearly 5,000 people took part in this big fat canine wedding.
The guests came to the wedding function dancing on the tunes played by a DJ, while the Pawara village welcomed them with full fervour.
The 'Groom'(dog) Shagun belonged to Basant Tripathy, while the 'bride' (she-dog) Shaguniya belonged to Jung Bahadur.
The wedding included all the ceremonies of a traditional wedding from jaymala to bidai.
The attendees, who came for the wedding, were served with traditional Indian cuisine, prepared by halwais deployed there.
At the end, Jung Bhadur bid an emotional adieu to Shagunia who went along with her groom in the car.