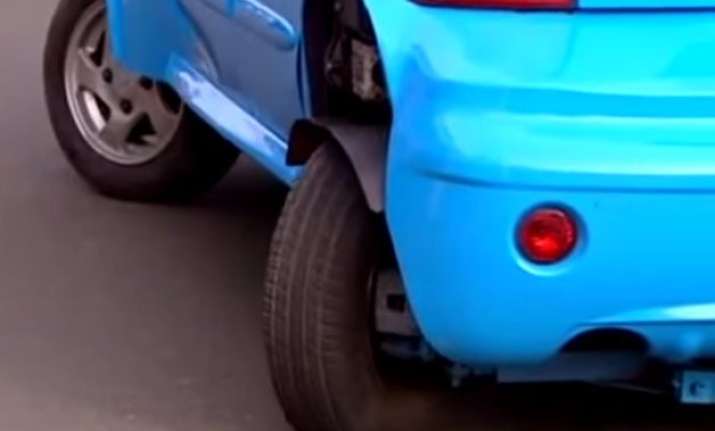 This might be the future of automobiles. It has 4 motorized wheels, one in each corner (like any conventional car) and each wheel could turn 180 degrees making driving easier for car owners.
So next time, if you are facing difficulty while parking your car parallel this new electric car is the ultimate solution. With just one click, the entire process will complete automatically.
When a U-turn's required, pressing a button makes the car rotate 180 degrees. This car gives you the power to drive your car in any direction, rotate and grab your favourite corner for parking.
This prototype vehicle has been designed by the students from China, Taiwan, and New Zealand and all four electric motor enabled wheels of the car can steer independently.
Yet unnamed the car runs on battery and can reach 100 kilometres an hour. The cost of car is expected to be 8,000 dollars.
So, next time don't be amazed if you see any such car in parking area.