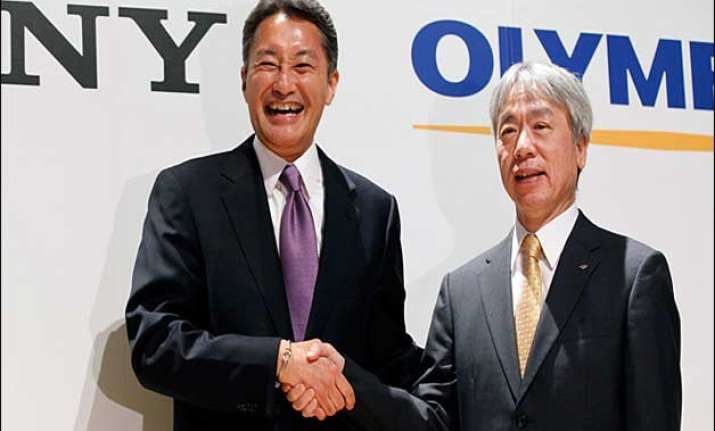 Tokyo: Japanese electronics giant Sony has announced the sale of half its stake in camera and endoscope maker Olympus to fund internal restructuring measures.
Sony will sell around 17,000 of its 34,000 Olympus shares to financial services company JP Morgan Securities Japan Co., thus losing its spot as the company's top shareholder.
The Kazuo Hirai-led multinational will generate more than $600 million from the sale, and will "use the funds to strengthen our financial base and for growth investments", Efe news agency reported citing a company statement issued on Thursday.
Sony is expected to post a net loss of $1.42 billion in the recently concluded fiscal year in Japan due to losses in its mobile phone division.
Sony said that it would continue its alliance with Olympus, which holds 70 percent share of the global market for diagnostic endoscopes, through the Sony Olympus Medical Solutions Inc. joint venture.
Sony became the largest shareholder in Olympus in 2013 when the optics maker was grappling with an accounting scandal.
Olympus seems to be on a path to recovery, and is expected to record a profit of more than $375 million during the current fiscal year.