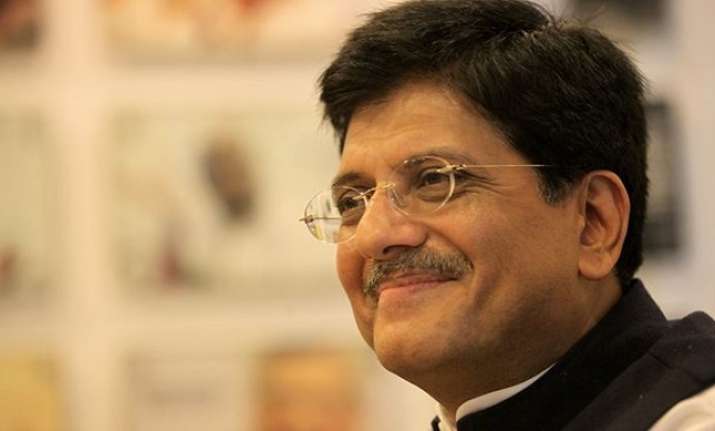 There has been a lot of hullabaloo around whether India needs a bullet train or net. Many people accuse the ministry of overspending on this nearly-unaffordable project instead of stressing on other issues that need attention. So, isn't it obvious that several curious netizen could have posted this question on the most popular question-answer website 'Quora'. But who knew that the Railway Minister Piyush Goyal himself would answer the question that too in 884-word defence.
The Minister came out in a defence of Centre's decision to launch the bullet train project in India responding to a query 'Does India actually need a bullet train" on Quora. His reply was long, explanatory and brimming with information about the project, data and graphics with the picture of PM Narendra Modi. This 884-word-long answer got more than 1.3 lakh views on Quora in less than 24 hours!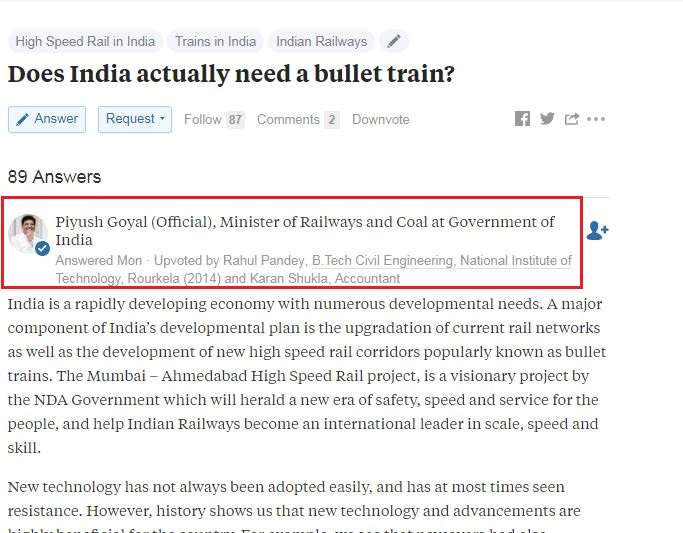 He started his answer with explaining India as a 'rapidly developing economy with numerous developmental needs'. He then goes on explaining the Mumbai-Ahmedabad High Speed Rail Project as a visionary project by the NDA government 'which will herald a new era of safety, speed and service for the people, and help Indian Railways become an international leader in scale, speed and skill.'
The project received flak from various segments of society, with many people arguing that the government should first fix the existing rail network. Mr Goyal defended the flak by saying an introduction of a technology is often met with resistance but it eventually goes on to usher in change.
"New technology has not always been adopted easily, and has at most times seen resistance. However, history shows us that new technology and advancements are highly beneficial for the country," he said.
The answer has been upvoted by more than 15,000 users on Quora. 
Read the full answer here