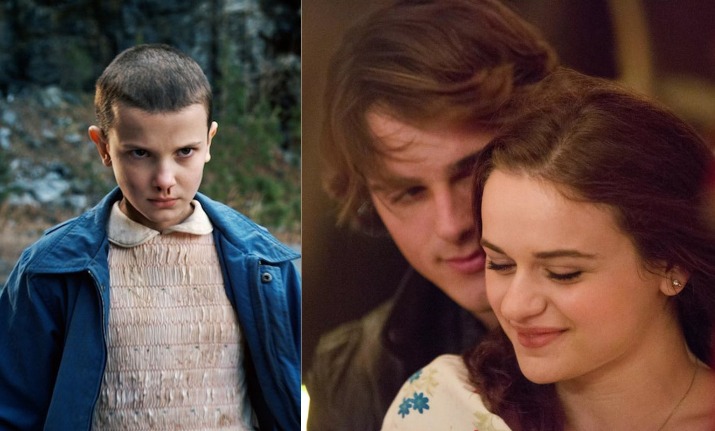 Netflix's social media game is going stronger with each passing day. The video-streaming giant surely knows its trade and it uses the power of social media to get as many people on its platform. Netflix India's Twitter handle that is known for its witty tweets and replies, recently started a tweet game in which they asked their followers to write down a song lyric and they in turn will suggest what to watch on Netflix this week. The results were hilarious. Fans thought it was funny to write some weird and non-relatable lines, but you can't beat Netflix when it comes to wit. To every single gibberish people wrote, Netflix had a TV series/movie to watch and they make sense.
The tweet has gone viral on the internet with more than 1.5k comments and 125 retweets.
Give us a song lyric and we'll tell you what to watch this week.

— Netflix India (@NetflixIndia) February 6, 2019
Here's how Twitter reacted to Netflix's tweet.
February 6, 2019
So basically Bird Box. pic.twitter.com/nYECoaGYqh

— Netflix India (@NetflixIndia) February 6, 2019
When I'l be older, I will be stronger.

— Kshitij Tiwari (@kshaitij) February 6, 2019
Basically, Captain America: The First Avenger. pic.twitter.com/0j4PMz9CF4

— Netflix India (@NetflixIndia) February 6, 2019
Your Palm's sweaty, knees weak arms are heavy

— Satyam Raj (@satyamraj121) February 6, 2019
How about Cloudy with a Chance of Meatballs to go with Mom's Spaghetti.

— Netflix India (@NetflixIndia) February 6, 2019
Recommended for you: Yeh Meri Family.

— Netflix India (@NetflixIndia) February 6, 2019
Chumma chumma de de

— the 'VAIBHAV' (@kaatilana) February 6, 2019
That was the sole purpose of The Kissing Booth.

— Netflix India (@NetflixIndia) February 6, 2019