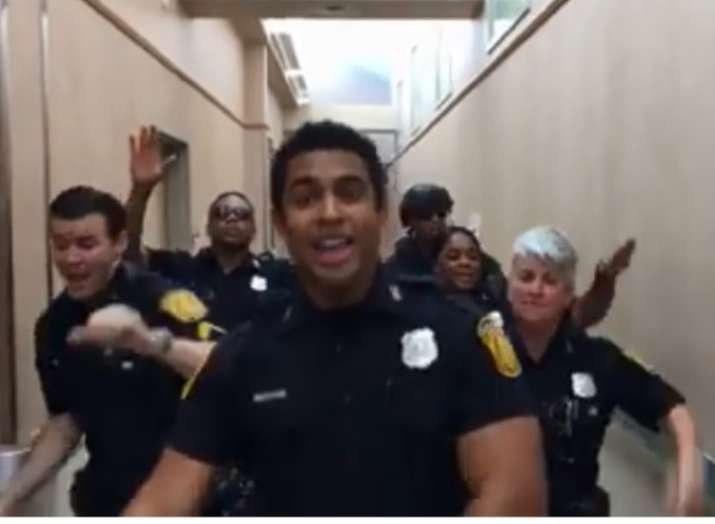 If you were sure that Mumbai Police are the coolest cats out there, well looks like they have a good competition now. A video of the Norfolk Police Department is going viral on the internet in which the cool police officers in uniform are seen grooving to the beats of the song Uptown Funk by Mark Ronson featuring Bruno Mars. 
(Also read: Mumbai police gives a twist to Janhvi Kapoor's Dhadak dialogue and Twitterati can't stop laughing)
The video became a topic of discussion in no time and netizens were head over heels in love with the police officers. The 4 minutes 37 seconds video has already earned much attention with over 65 million views and 1.4 million shares on Facebook. It wasn't like the Norfolk Police Department woke up in the morning and decided to do something like this but they were challenged by the Corinth Police Department, Texas to the #lipsync battle, which they gladly accepted. They further challenged Seattle Police Department, Norfolk Constabulary, Virginia Beach Police Department and St Louis Metropolitan Police Department for the same.
Watch the video here-