Follow us on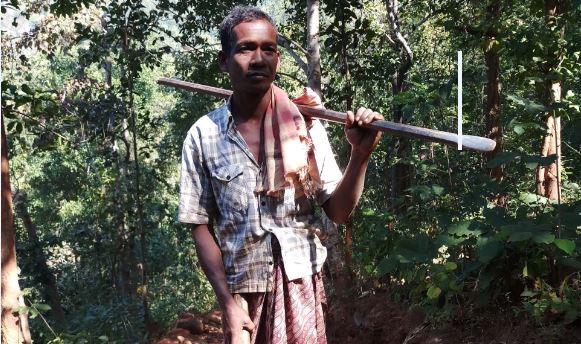 Much like Bihar's 'mountain man' Dasrath Manjhi, on whom the Bollywood biopic 'Manjhi – The Mountain Man' was made, who spent 22 years to build a 360-foot-long road, Jalandhar Nayak of Odisha who started carving a path through a mountain, constructed an 8km (five miles) stretch of road with just a pickaxe and crowbar so his school-going children could visit home more often.
Eight hours of gruelling work every day for two years, armed with a hammer, digging bar and chisel, vegetable seller Jalandhar Nayak has been single-handedly moving mountains to construct a 15-km road, connecting his village Gumsahi to the main road in Phulbani town of Odisha's Kandhamal district.
The local government took notice of Nayak, 45, and offered to pay him under the Mahatma Gandhi National Rural Employment Guarantee Act (MGNREGA) for his exemplary community service. 
The 45-year-old tribal man, who has never had access to education, said the problems faced by his three sons in crossing the hillocks to reach school in the town prompted him to take up hammer and chisel.
"My children find it difficult to walk on the narrow and stony path while going to their school. I often saw them stumbling against the stones and I decided to carve a road through the mountain so that they can walk freely," said Nayak while speaking exclusively to Kalinga TV on his motive behind such exemplary action.
The tribal man who is the only dweller in the village alleged that neither people nor the government helped him in his task saying they do not want to help as only his family lives in the village.
Nayak's initiative to help his children reach their school safely has become a talk of the district with many terming him the 'Mountain Man' of Odisha.
​