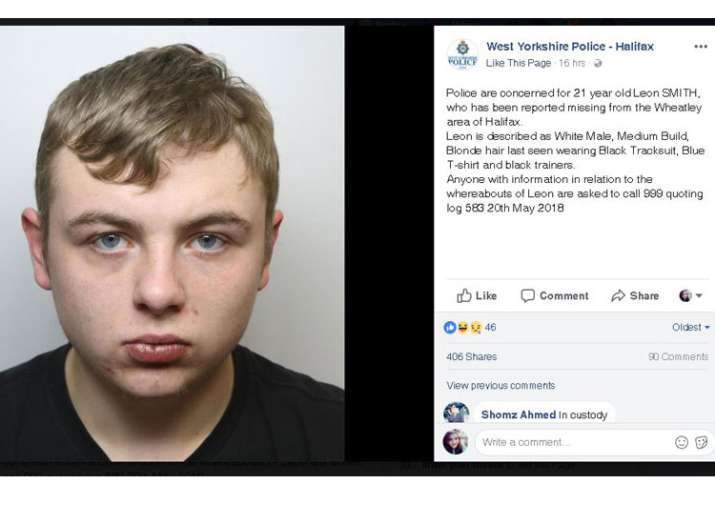 A Facebook post by the UK police went viral when the missing man himself commented on it saying "And am not missing im wanted"  Police in the United Kingdom posted a personal appeal on social media in search of a 21-year-old man who apparently went missing.
The West Yorkshire Police posted that Leon Smith is reported missing from the Wheatley area of Halifax and described the man "as White Male, Medium Build, Blonde hair last seen wearing Black Tracksuit, Blue T-shirt, and black trainers."
Later, the missing man Leon mocked the cops declaring that he wasn't, missing but 'wanted' by the police. He wrote in the comment, "They go on like they're worried bout my safety all they wanna do is arrest men throw me in jail (sic)." He even taunted the police to do their job in another comment.
However, the mocking was short-lived as the Police shared another post saying that the missing person is found and is in custody. They wrote, "Leon has been found. A huge amount of police resources were expended to find this male. The police have a duty of care to protect the lives of the Queen's subjects. On this occasion for reasons we cannot disclose, we had great concerns for the wellbeing and safety of Leon."
"We can also confirm Leon is in custody for a substantive offence which we cannot comment further on.
Your help and support brought this incident to a safe, speedy conclusion. Thank you."
Seems that the goading didn't go well with the police.