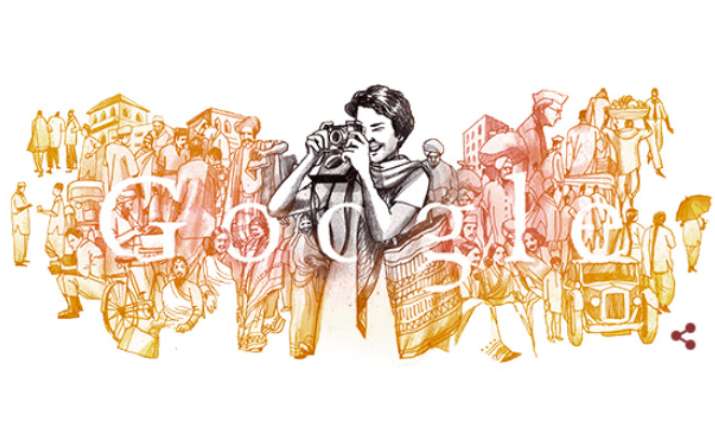 On what would have been her 104th birthday, Google pays tribute to yet another trailblazer – Homai Vyarawalla, India's first female photojournalist – with a doodle. She was born on December 9, 1913. She was commonly known by her pseudonym – Dalda 13. She was awarded the Padma Vibhusan, the second highest civilian award. She clicked some memorable photographs between 1938 and 1970. Her pictures like the first tricolour-hoisting after Independence, the death of Mahatma Gandhi, the then Prime Minister Jawaharlal Nehru releasing a pigeon are some of the memorable pictures that have made their way to national archives.
The Padma Vibhushan awardee was born in a Parsi family in Gujarat, and much of her childhood was spent travelling with her father's travelling theatre company. She later moved to Bombay, now Mumbai, and studied at Bombay University and Sir J J School of Art. A friend taught her photography, and she started exploring life in Bombay through her camera lens early on, starting to work as a photographer professionally in her late teens.
Most of her photographs were published under the pseudonym "Dalda 13″. The reasons behind her choice of this name were that her birth year was 1913, she met her husband at the age of 13 and her first car's number plate read "DLD 13″.
Vyarawalla gave her collection of photographs to the Delhi-based Alkazi Foundation for the Arts. In 2010, the National Gallery of Modern Art, Mumbai (NGMA) in collaboration with the Alkazi Foundation for the Arts presented a retrospective of her work.
For more entertainment news and updates, follow our Facebook page