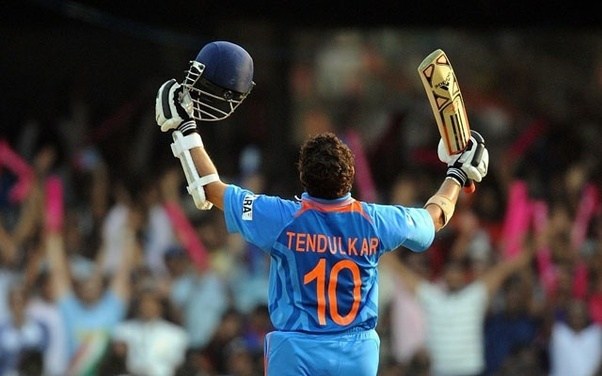 The name of Master Blaster Sachin Tendulkar is taken with great regards by cricket enthusiasts. Thus, every cricket fan wants to know every minute detail about him including his No.10 jersey. The Board of Control for Cricket in India (BCCI) has decided to unofficially retire the No.10 jersey worn by the cricketer for international matches. Henceforth, the jersey will be associated only with the Master Blaster.
The 'God of Cricket' wore the No.10 jersey for the last time in March 2012 against Pakistan. He took retirement in November 2013.
Last August, Mumbai fast bowler Shardul Thakur wore the jersey for his ODI debut and this irked the people on social media. Twitterati slammed him for donning the jersey and trying to be like Sachin.
Indianexpress.com quoted a BCCI official as saying, "It unnecessarily creates controversy and players get criticised. So, it's better to retire the number unofficially. Players, though, can wear it when they play for India A or for say a non-international list A match but not during an international."