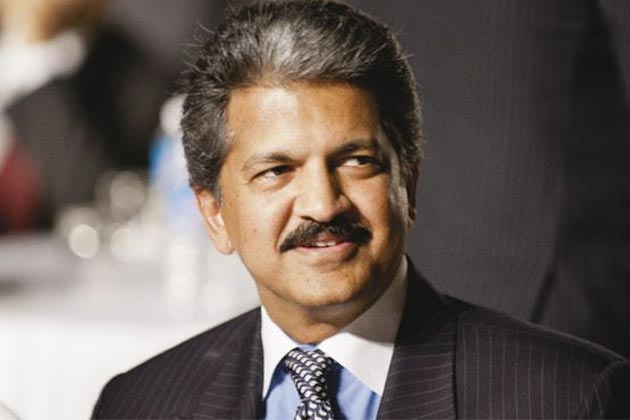 Italian carmaker Automobili Pininfarina, a part of the Mahindra Group, unveiled its luxury electric "hypercar" Battista at the Geneva Motor Show on Tuesday. The fully electric car is touted as the world's fastest luxury car, with a brake horsepower (bhp) equivalent to 1,900, which is about twice that of a Formula 1 car.
Anand Mahindra, the chairman of Mahindra Group, also shared glimpses from the events on social media. However for a lot of Twitter users, it was Anand Mahindra's epic reply that left them in splits. 
As Anand Mahindra shared a video of the Battista, a Twitter user jokingly asked him about its mileage "Sir, kitna deti hai?", to which the business tycoon had a hillarious response. 
""Sirji, electric hai..Shock deti hai! (It's electric... it'll give a shock)," he wrote. 
Read some of the best reactions on Mahindra's tweet:
😂😂 Thug Life 😂😂

— Shashi Ranjan (@shashi6454) March 6, 2019
March 6, 2019
Oh my god !!! Terrible shock to user !!!! Ha ha ha ha....

— U.K.369 (@uday7171) March 6, 2019
Savage sir 😂😂😂

— Munni (@munnihyderabad) March 6, 2019
That was humorous! Wonder how you keep this way of balanced life, professionally & personally. Keep smiling as always Sir.
Inspiring...

— Rahul Soni (@Rahul_R_Soni) March 6, 2019
@anandmahindra your response is the best! https://t.co/pcNUhOJCZ1

— Keerthi Venkataraman (@keerthinaveen) March 8, 2019