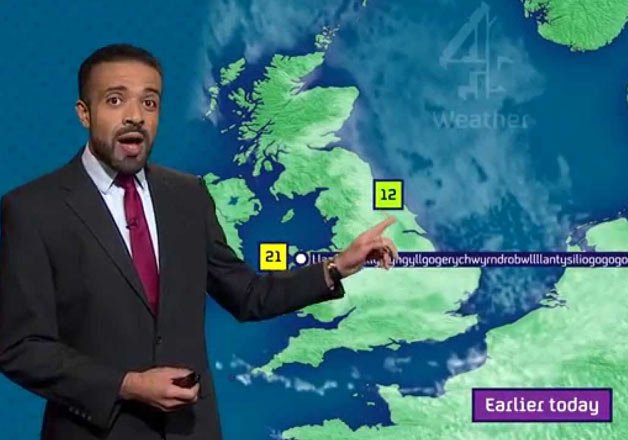 New Delhi: If you think you don't need speech lessons, you might be wrong. You definitely need it to pronounce Llanfairpwllgwyngyllgogerychwyrndrobwllllantysiliogogogoch.
No, we are not kidding. This is not a typing error but the name of a Welsh village.
However, someone did.
Liam Dutton, the weather reporter of British TV Station Channel 4 nailed the pronunciation on live TV in one go.
The reporter owned the Internet with his act. The video went viral just as easily as he pronounced it. Channel 4 News posted his clip on their Facebook page which got over 76 lakhs views and 70 thousand shares, while the numbers are only increasing.
He did it so effortlessly that it will leave you astonished. He started with, "Today we had a big contrast in temperature across the U.K. Just 12 degrees on the coast of parts of Eastern England with cloudy skies..."
And bam! He went for it as if he speaks it everyday.
Talking to a leading daily about his performance he said, "It is definitely the most challenging place name in the UK to pronounce. But you soon learn from your mistakes quickly, when people let you know you've said it wrong!"
If you are wondering why this village as such a complicated name then here is the answer. The mammoth name of the village translates to "Saint Mary's Church in the hollow of the white hazel near a rapid whirlpool and the Church of St. Tysilio of the red cave."                                                                                            
Well, brace yourself people as you watch Liam Dutton drop your jaws.