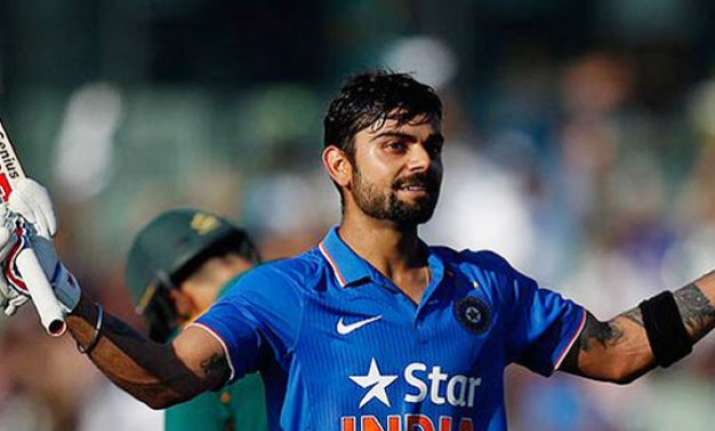 New Delhi: Virat Kohli regained his form in style as he scored his 23rd ODI century against South Africa. His splendid batting display helped India put 299 runs on the scoreboard in the fourth match of the series.
His innings of 138 runs not only put India in a stronger position but also gave befitting reply to the critics who doubted his ability.
Notably, it's been 13 innings that Virat was suffering from run deficiency. He last scored century against arch rivals Pakistan during the World cup 2015.
But finally he overcomes it today by hitting his first ODI century against South Africa.
For this superb performance under difficult circumstances, Virat is receiving immense appreciation on the micro blogging site Twitter
Out of the top 10 trending topics, Virat has domination on the three with tweets cirping in from all over the country.
People are continuously pouring love and admiration on Virat with hash tags like #ViratKohli #Kohli and 23rdODI.
Take a look