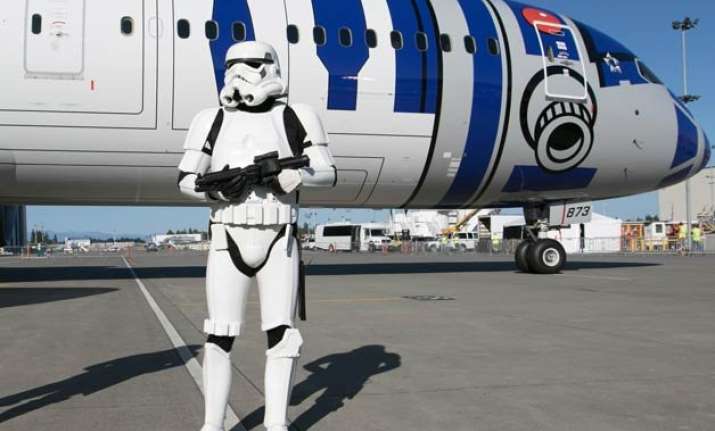 Fans were thrilled to take a ride on the first Star Wars themed plane, which took to the skies on Sunday for its maiden passenger flight.
The plane operated by All Nippon Airways has an image of R2D2, the popular robot from the Star Wars franchise, on its livery and is officially called the R2-D2 ANA JET.
It took off from Haneda in Japan and landed in Vancouver in Canada.
ANA signed a contract with Disney earlier this year to promote the Star Wars brand ahead of the December release of the seventh film in the franchise, Star Wars: The Force Awakens.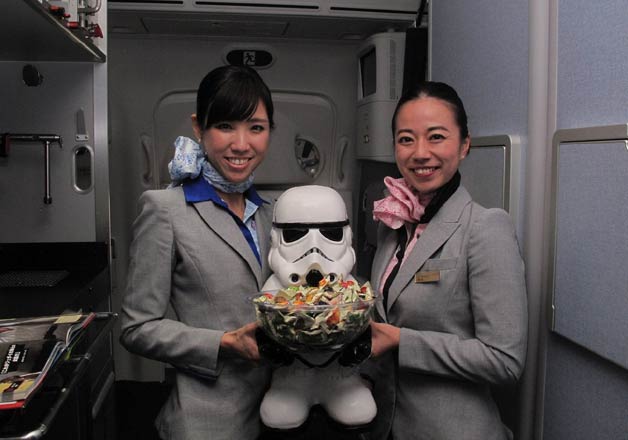 Two more Star Wars planes will be launched soon. The Star Wars ANA Jet will take off next month while the BB-8 ANA Jet, showcasing the new character BB-8 from the upcoming film, will fly in March next year.
Passengers on the flight will be able to watch all six Star Wars films during the flight. ANA is the first airline to offer all six movies as part of its in-flight entertainment plan.
The headrests, paper napkins and cups on the flight also have a Star Wars theme and feature different characters from the franchise.