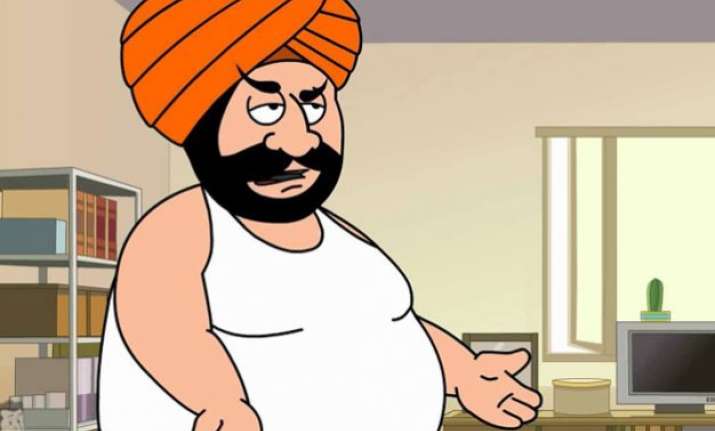 New Delhi: Santa Banta jokes have made us laugh out loud countless number of times. Since childhood we have been reading and forwarding such jokes with 'Santa Banta' as main characters in the story.  
But this laughter riot might stop soon as a Sikh woman advocate has moved the Supreme Court seeking a direction to ban over 5,000 websites flashing such content, saying it hurts the community's sentiment.
Petitioner Harvinder Chowdhury contended the "funny jokes" projected Sikhs as "unintelligent", "foolish", "naïve", "inept" and not well versed in the English language.
The Supreme Court, on 30th October, agreed to examine the PIL and is scheduled to hear the case tomorrow.
As of now, it is difficult to predict if the apex court will ban the jokes on Sikhs and Sardars or the PIL will be rejected. Whatever fate has in store, let's have our share of fun and laughter before these jokes get banned forever.
Here we have compiled the 10 most hilarious Santa Banta jokes for you:
1. Santa's unfaithful wife
A co-worker told Santa that his wife was being unfaithful everyday at 1:30 in the afternoon with Santa's best friend.
Worried and hurt, Santa ran home at 1:30 to see if this was true.
He came back to the office contented and relieved.
His co-worker asked him how it went.
"Look," said Santa. "Don't start such terrible rumors! That guy isn't my best friend... I don't even know him."
2. Santa as salesman
Santa was appointed as sales person at a local store in Chandhigarh.
While on one of his shifts, a lady approached him and asked if they had 'Peach Jam' to which he bluntly replied, "Out of stock."
At this, the lady immediately turned to leave the shop in disgruntlement.
It was then that the shopkeeper, who had been looking on, called Santa aside and told him, "When a customer asks for a product that is out of stock, you apologize for its unavailability, and then offer other types of the same product. For instance in this case it was peach jam; offer other types of jam like pineapple jam, guava, aprioct jam and so on."
Next, came in another lady who asked for toilet paper and Santa politely replied, ""I am sorry ma'am, we do not have any toilet paper right now but you could try some carbon paper or sand paper!"
3. Santa emails William Shakespeare
Santa: I've been sending e-mails to William Shakespeare
Banta: William Shakespeare is dead, stupid
Santa: No wonder he hasn't replied as well
4. Santa goes to a movie
Santa: Should I buy tickets for my children?
Conductor: Yes! Only if they are above 8!
Santa: Thank God, I have only 6 children!!
5. Careless Santa
A Bihari, a Bengali and our Santa were arguing in the hospital ward over who was the most careless.
The Bihari guy said, "I'm the most careless, this morning I ramped a pavement and went head on into a wall, totally writing my car off, and now I have to wear this neck brace."
"Wow that is careless," said the Bengali guy, "Not as careless as me though. This morning I drove straight through a red light and into the side of a van. My car is a write off and I've fractured my shoulder."
"That is careless," said Santa, "Not as careless as me though. This morning I took a corner too fast, spiraled out of control, went straight into a lamp post and broke both of my legs."
"That is careless," said the Bihari guy, "But what happened to your car?"
"Car!!! What car?" replied Santa. "I was walking."
Read more jokes on next page