Follow us on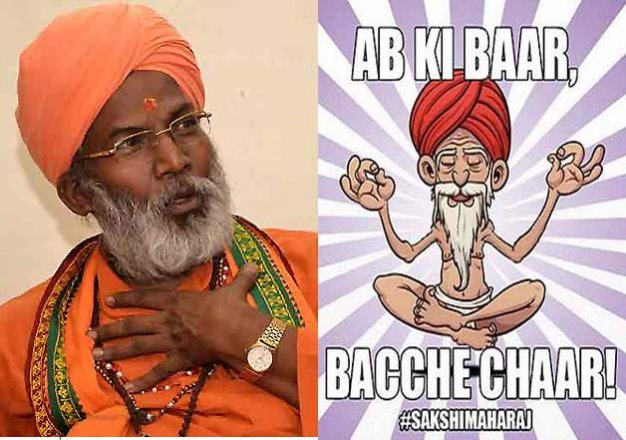 BJP member Sakshi Maharaj created quite a stir in the social media world with his recent remarks on saving Hinudism.
While addressing a gathering of saints, Sakshi Maharaj quite convincingly suggested that there could be only one way to save & boost 'Hinduism', so he urged Hindu women to produce 4 children.
In order to justify his theory, he went onto saying, "The concept of four wives and forty children just won't work in India, but it is high time that every Hindu woman must produce at least four children to protect the Hindu religion".
As opposition went berserk over his clarification his own party tried to distance itself from Sakshi Maharaj's remarks.
But social media platforms had a last laugh, with Twitteratis flooding the micro-blogging site with cartoons and memes of Sakshi Maharaj.
So here's a compilation of all the cartoons, images, and memes from the round the world: