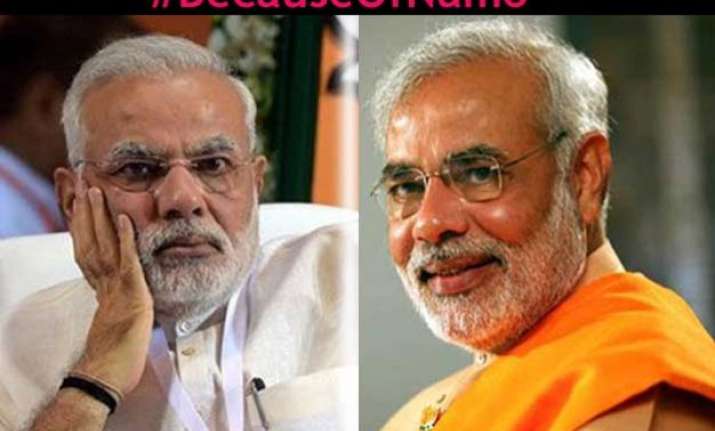 As NDA government is about to complete one year in the office, twitteratis have started analyzing the work done by government in the past 365 days.
Since morning, the micro blogging site, twitter is abuzz with people talking about Narendra Modi's performance as the Prime Minister.
The trend has caught the fancy of people as we can see hundreds of tweets chirping in every minute, making the hashtag #BecauseOfNamo no. 1 in the top trending list.
However, so far, there has been a mixed reaction with people tweeting in favour as well as against the Narendra Modi led government.
Some are criticising the PM over land bill, farmer's issue, inflation, falling value of rupee while others are praising Modi's decision making, Jan Dhan Yojna, India's growing image etc, over the social network.
With more and more people participating in the online debate, #BecauseOfNamo continues to be the most talked about topic on the twitter.  
Here are some reactions: