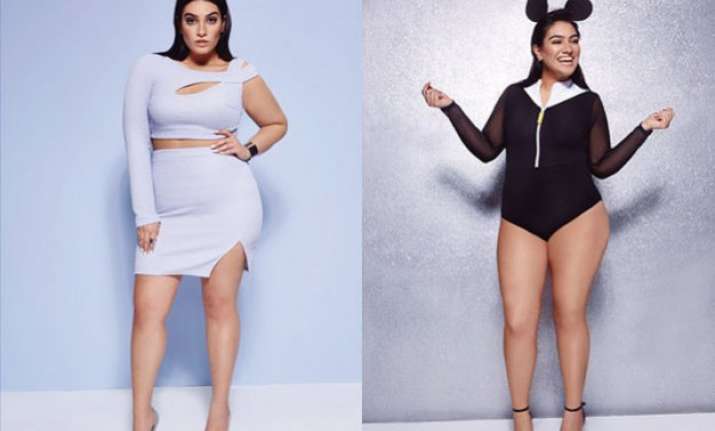 Glamour world is much obsessed with skinny models, but thanks to bombshell model Nadia Aboulhosn, things are all about to change.  Owing to her glossy raven hair, olive skin and curvy figure, she is often compared with internet-breaker Kim Kardashian.
Her emergence in the fashion world amid the news of France government considering to ban skinny models, has certainly created a fancy that good days are here for the plus size mode, who rarely get fair turns in the spotlight.
Noticeably, the French Government is likely to back a bill banning excessively thin fashion models as well as potentially fining the modeling agency or fashion house that hires them and sending the agents to jail.
Well coming back to Nadia, the 26 year model has made an incredible impact in the fashion industry with her newest venture as the designer and leading face of Boohoo's soon-to-be-released plus-size line, boohooPLUS.
The size-16 model is a fashion blogger and has adorned pages of Italian Vogue, Lucky magazine and worked for American Apparel. The lady also has a strong social media following, with over 208,000 followers on Instagram alone, who love her candid photographs like anything.
With her body confidence Nadia proves that fashion choices shouldn't be limited by size and her street style outfits are testament to that. She can be seen rocking briolette tops with high-waisted skirts, sheer skirts, plunging V-necks, and super skinny jeans on her website.