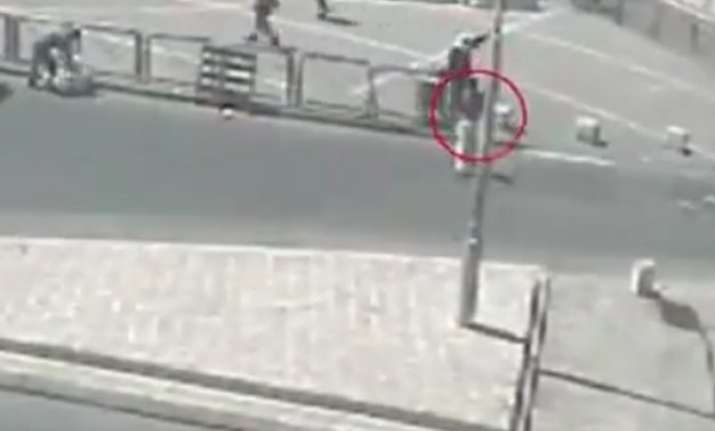 New Delhi: Terrorism is a world problem which has everyone troubled. No one knows what the villainous terrorists are up to at a point of time. No one knows what their next move will be. Most importantly, not even the world leaders can guess whom the terrorists will target next. Almost every global citizen wants a permanent solution from the clutches   of terrorism.
Everyday a new terrorist activity awakens us. Last month, at least 50 Palestinian and nine Israeli lost their lives in Jerusalem to violence that originated over access to Al Aqsa mosque.
To make citizens aware of the problem and how to address it, Israeli police has released a video. This almost three minute long video is what you should watch today.
In the clip the police urge to look out for anyone who is "walking in a determined fashion" or "standing in one place," and for "people who are staring into space," or "people who are taking pictures for no reason." It also asks people to watch for people "looking from side to side," "smoking quickly" or "talking to themselves."
Watch the knowledge imparting video right here. You never know, your act of little caution could save thousand lives around you.